MANLY STUFF
!!!!!!!!!!!!!!More Manly!!!!!!!!!!!!!!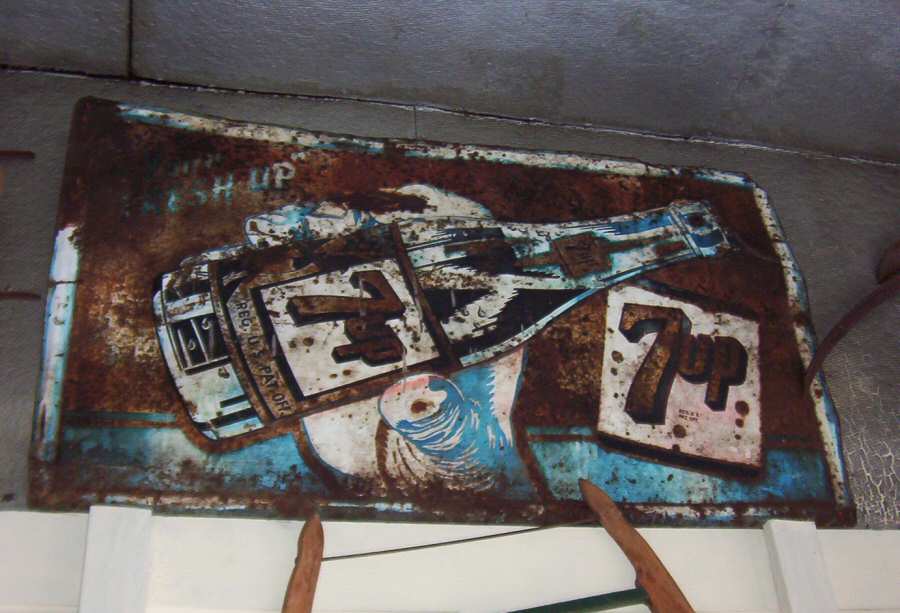 Fresh Up: $530
[]

$850

Stand up pop machine holds 12 oz. bottles.
In working condition with lock and key lights are all working.
This machine wt. is 368 lbs.; Model; Cavalier R-873 from the early 1960's.
One window cracked; tape holds orig glass in place.
Should handle bottles 9 7/8" long. Pop machine is high 55" x 26" wide & deep 21.5"
Phone:  (906)396-3359:  Robert between 7:00 A.M. & 10:00 P.M. CST 
Location: Iron Mountain, MI 49801

(***Picture Soon***)
Foss-Hughes Company
[Eagle Hood Ornament!?]

Pierce - Arrow's were sold out of Foss - Hughes Company from 1315 Cathedral Street and appears to have been a truck dealership. Pierce Arrow trucks were produced from about 1911 to the 1930's.
(This from a Baltimore dealership article in Killduffs.Com.)
*
Boyce Motometer




*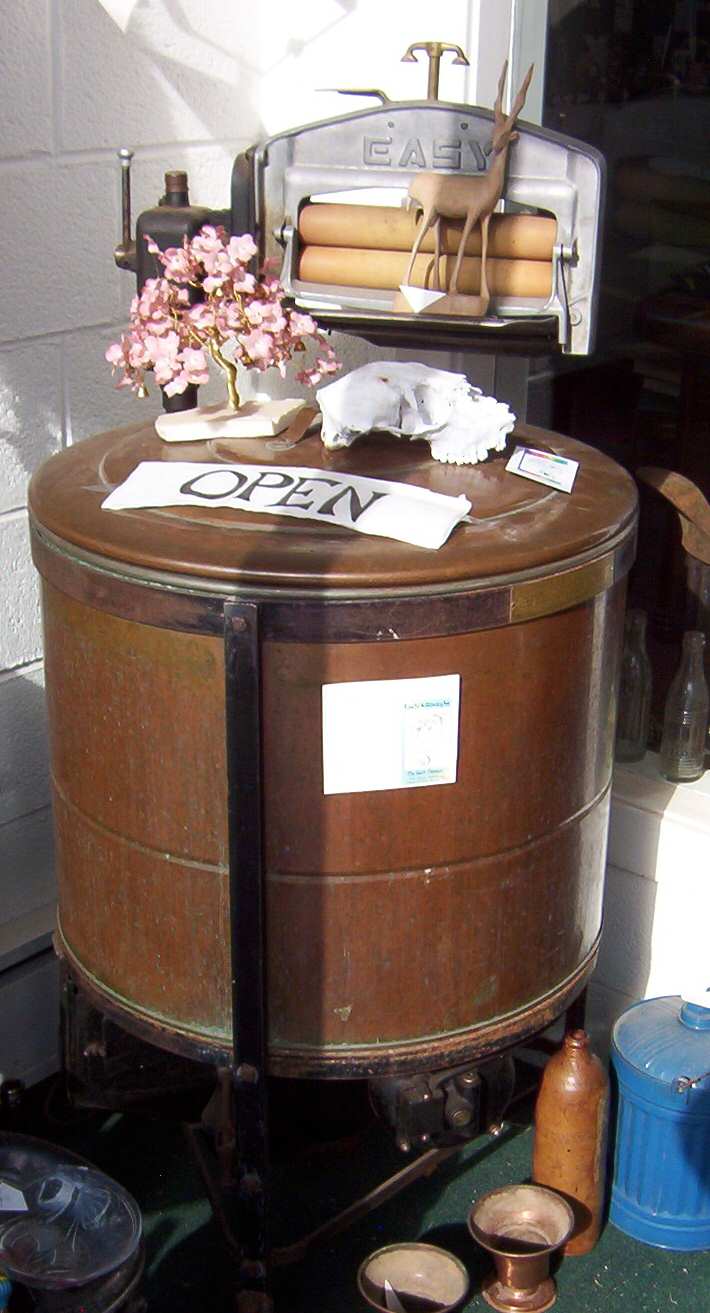 Easy Washing Machine of Syracuse, NY: Copper Pat. 1912
$370
(Motor Will Work; Triple Copper Agitator: Syracuse, New York)
Coyote Skull: $25
Squirrel Tail: $3
Ibis: $8
()
We have a great McCormick cream separator. $330.
If you smuggle your own unpasteurized milk, we will separate it.
[]
Also this kitchen tabletop model.
][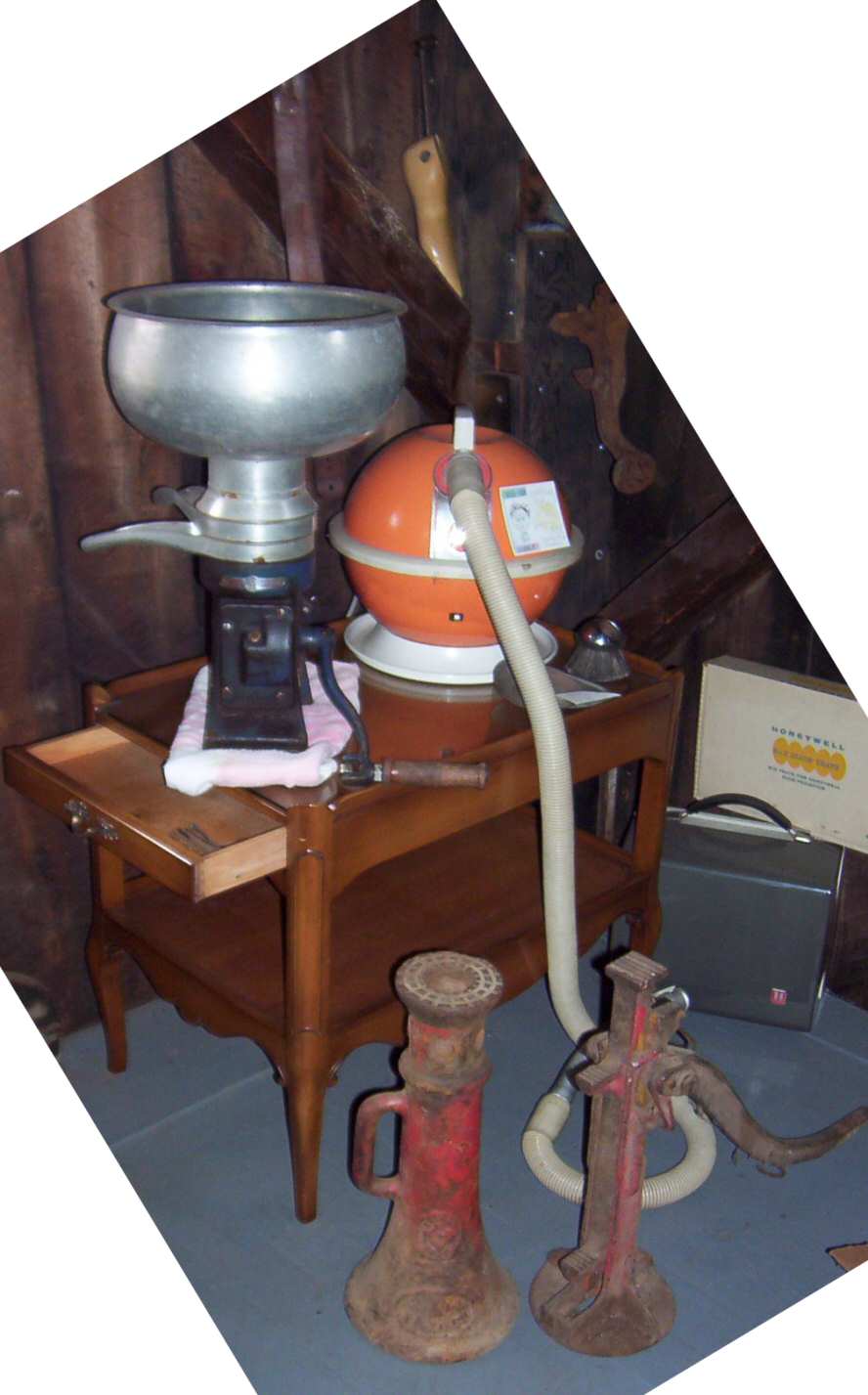 Floorjacks: $60 each

Sold


Kitchen Cream Separator: $190
Hoover Constellation Four-Forty-Four: $87
Matching Imperial End Tables: $180

Sold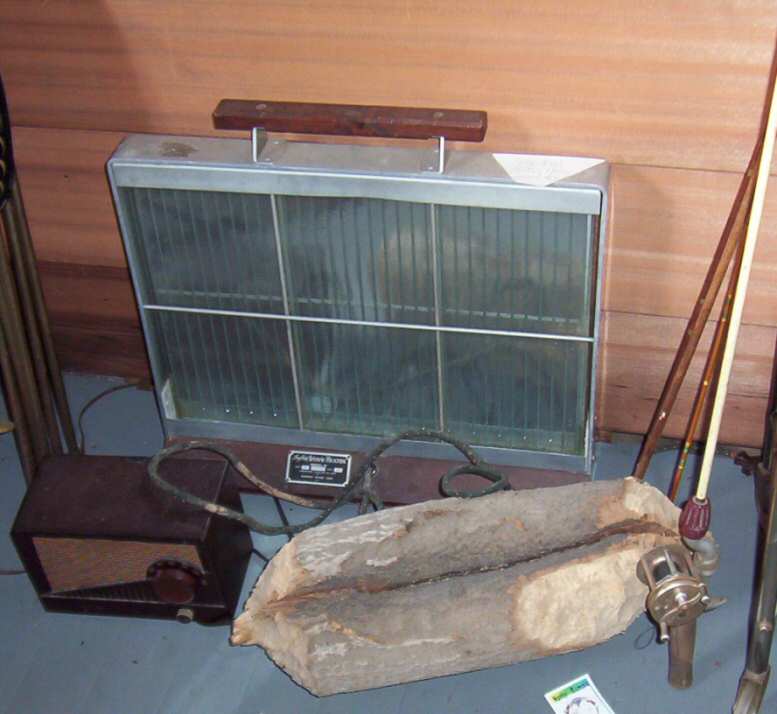 Glass Heater: $63 (works)
Beaver Chew: $25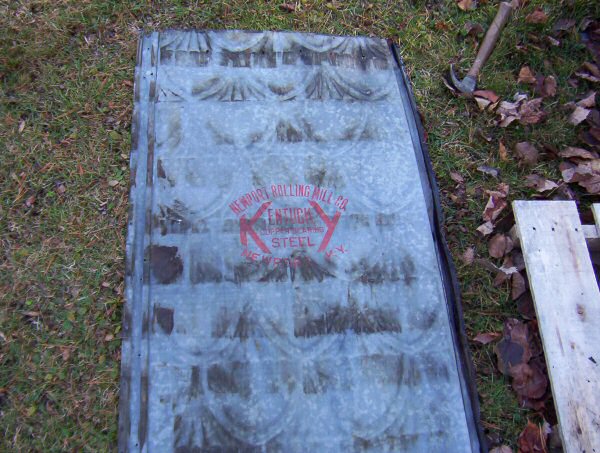 Kentucky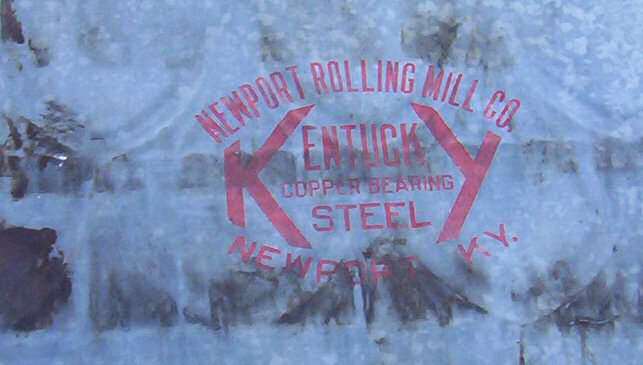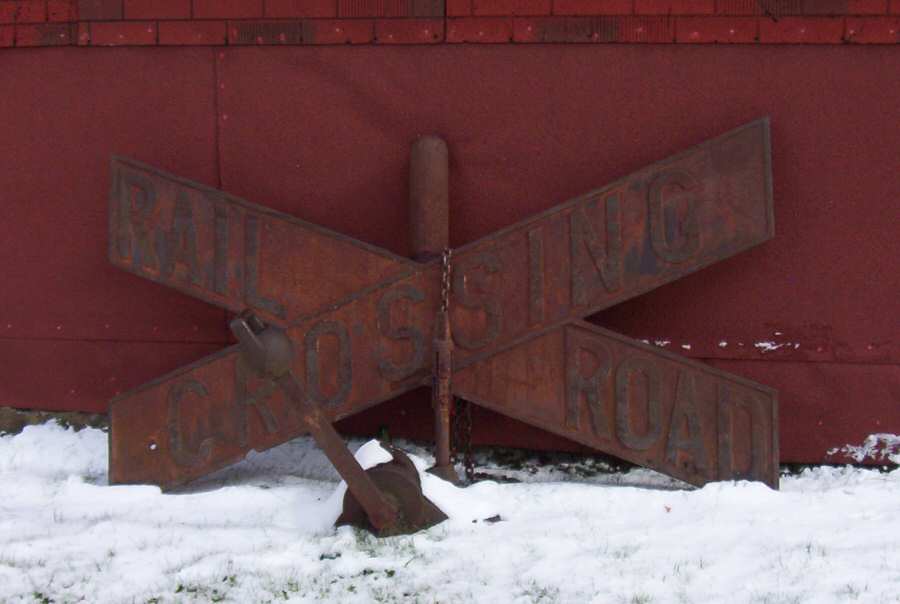 $888 Pat July 4th, 1899
RR Crossing & Cannonball Switch
[believed to come from near Petoskey, Michigan;
20 cal. slugs--a hole & 1/2 characterize.]
)(
Obenkirk HE McMylen ?? C EVELAND
(Is an L missing?)
RR Crossing & Sleeve/Cannonball Switch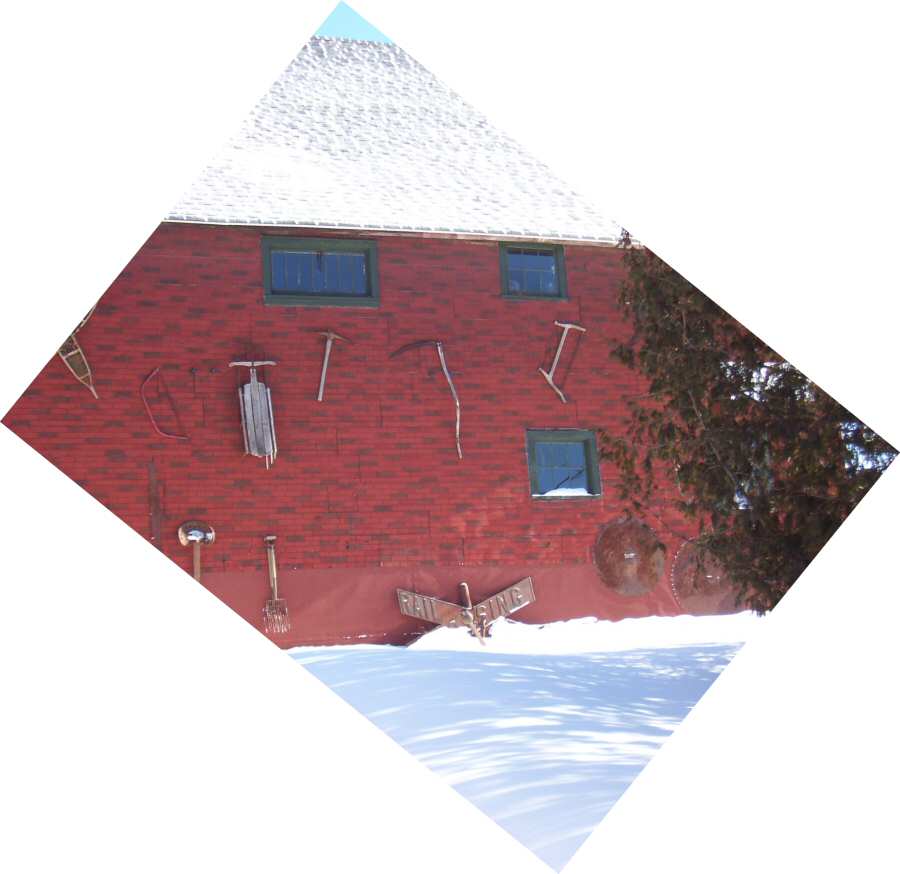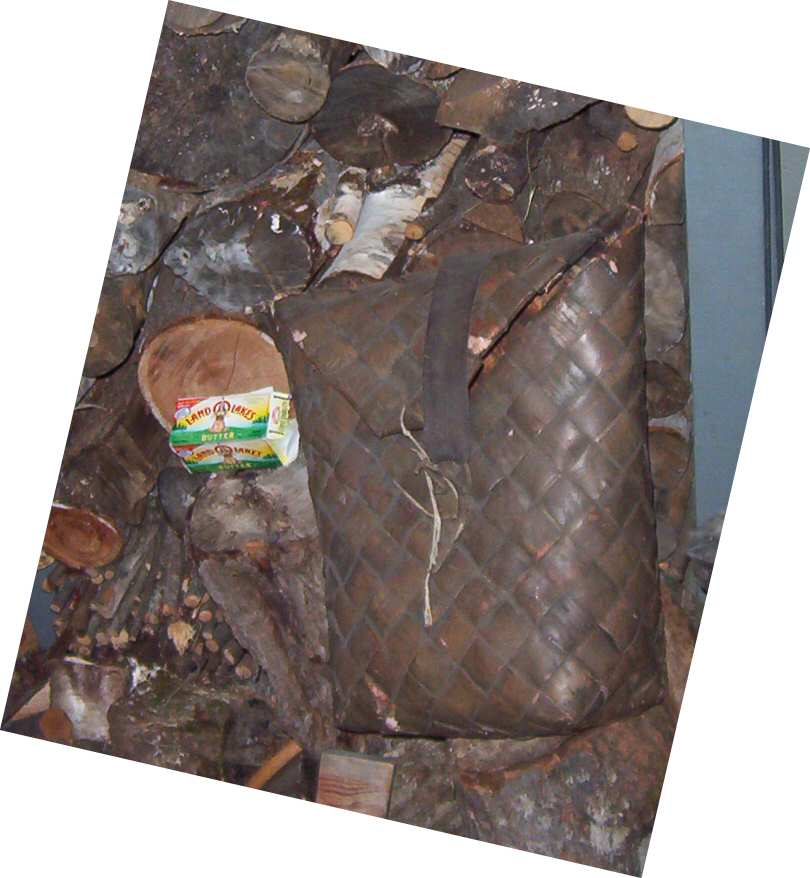 Birchbark Trapper's Backpack
Issac Seppala's (Made by himself, or more likely, local Chippewa Indians?)
SOLD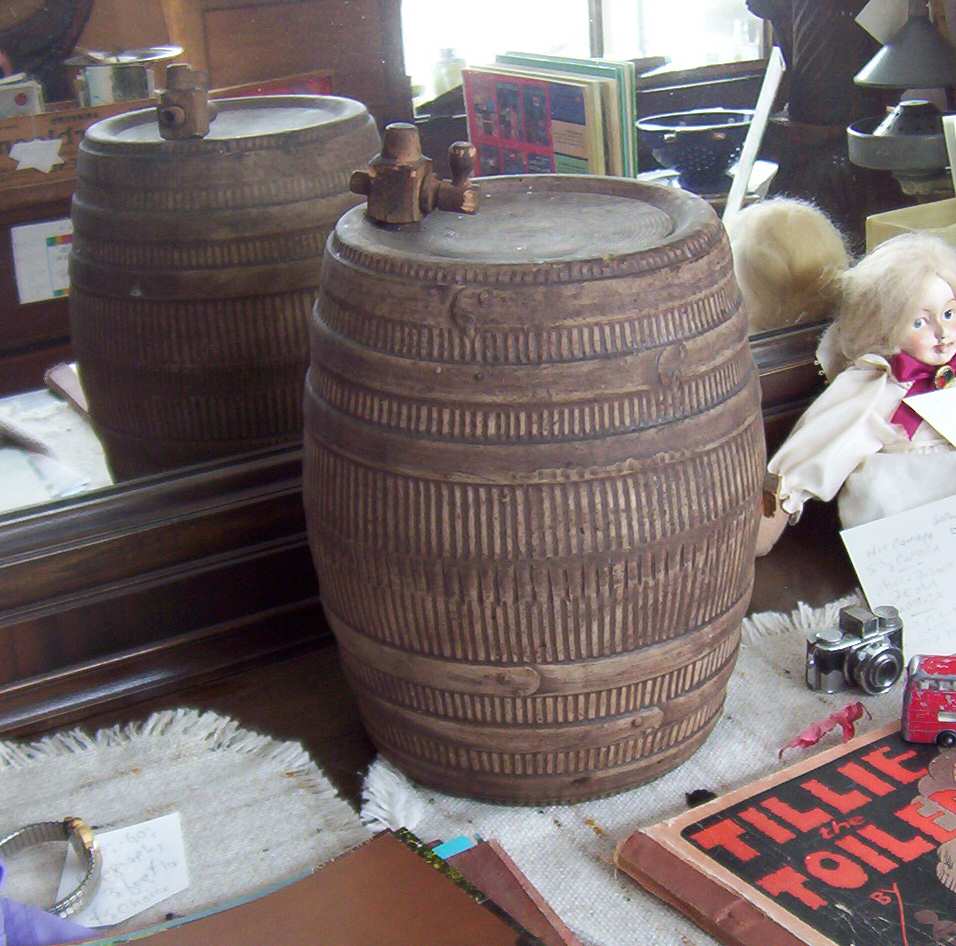 Issac's Applejack??!! Barrel: $110
Spy Camera: $32 (8 mm souveneir from Japan, common during Korean War) Sold
Issac's Seamed Softball: $25 Sold
Chalk Ball Players: $12
Sold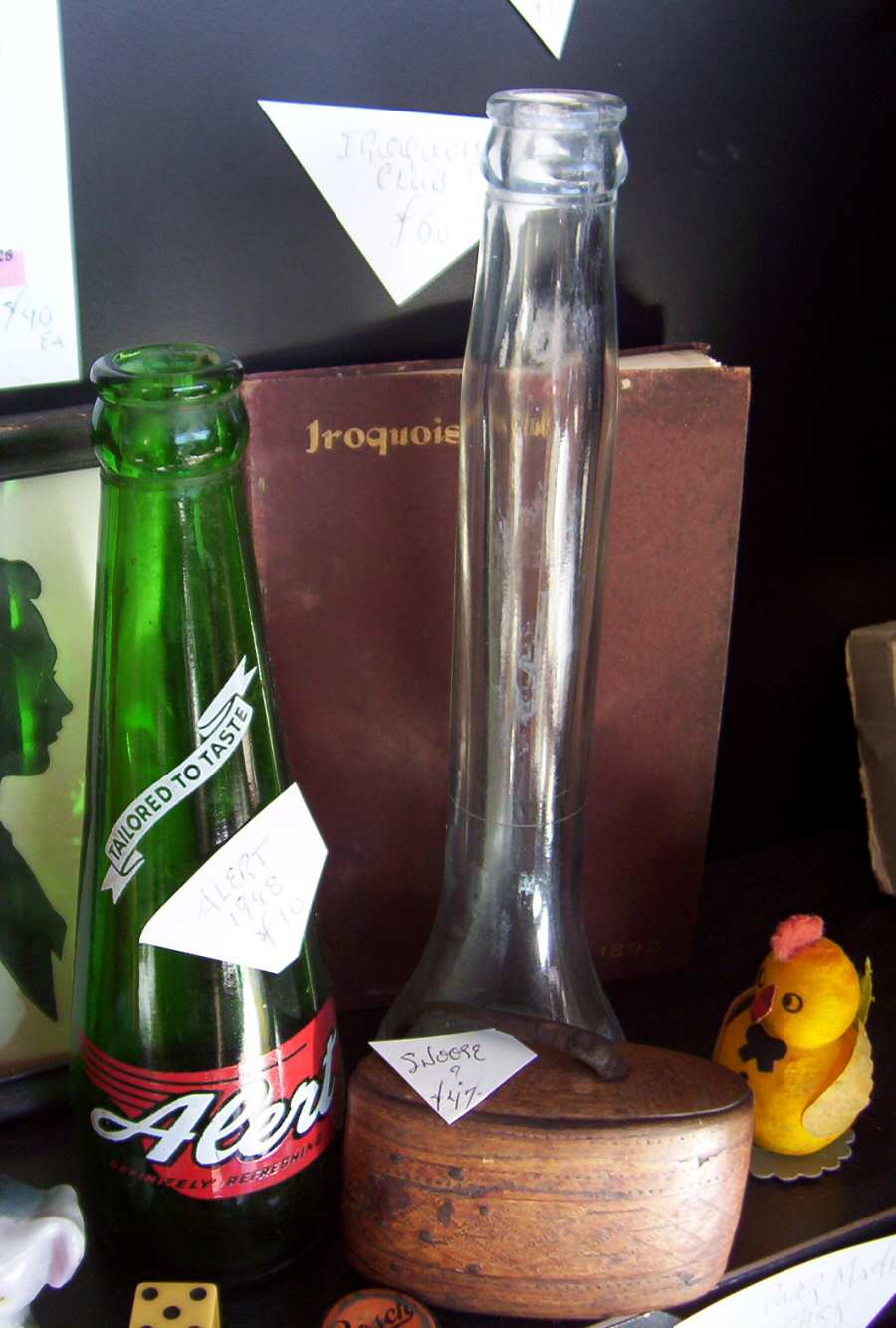 Issac Seppala's Snoose reappraised to $88.
To be paired with the birch trappings...
Iroquois Club: $40 (Sold)
Paper Mache Duck: $6
Odd Bottle is a measuring bottle for pop extract: $12
Alert: $8 Iron Mountain, Mich
Sold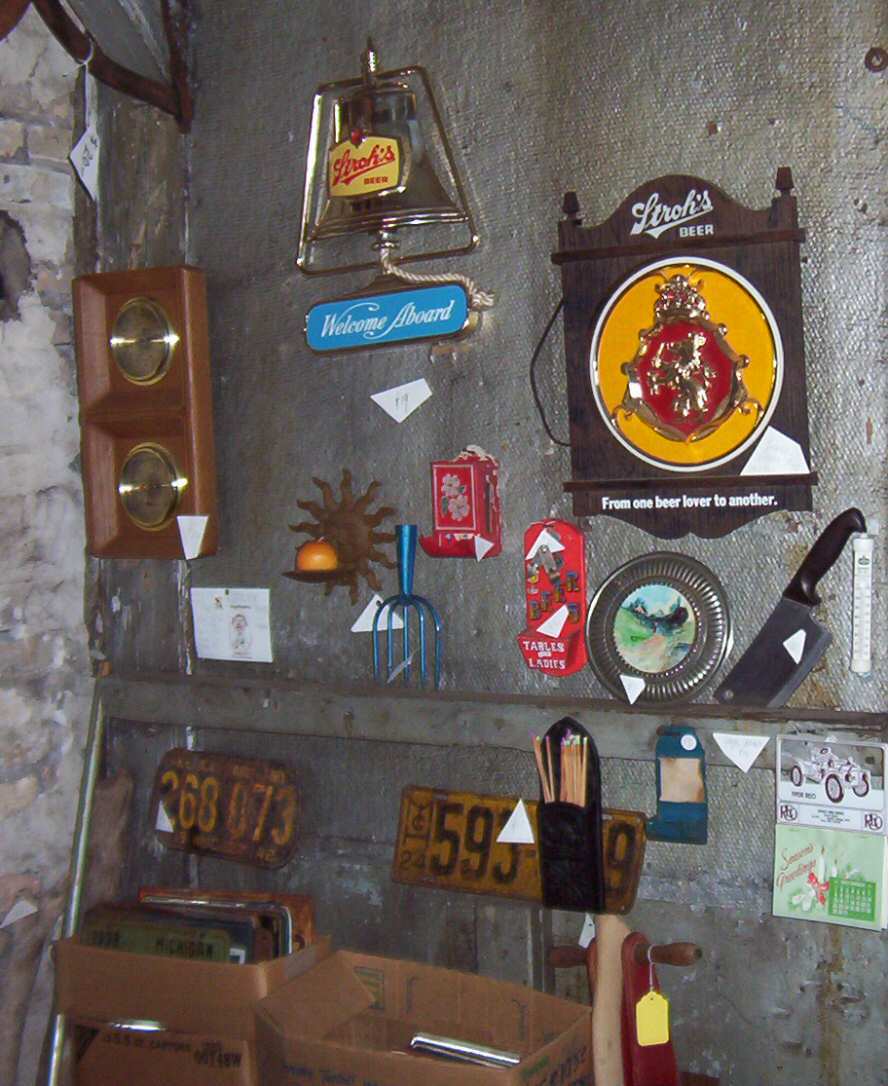 License Plates: $5-$22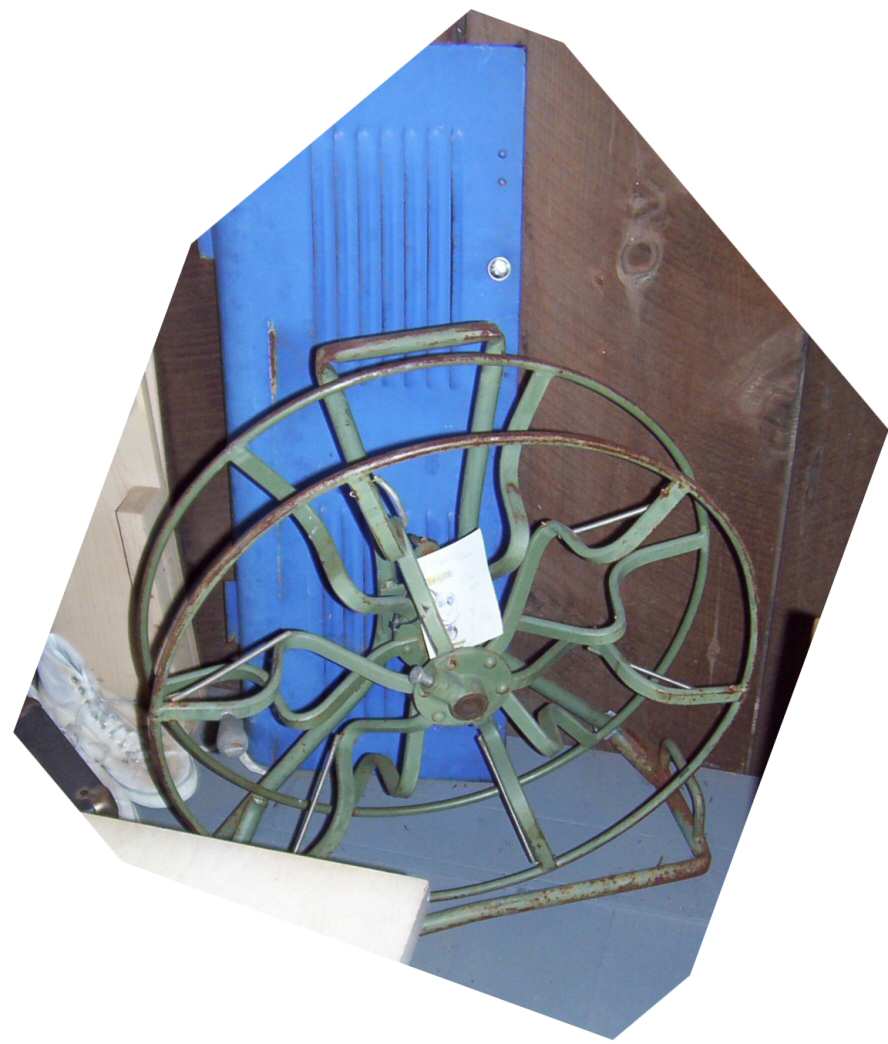 Telephone Line Reel (We believe, Telegraph...?; not Garden Hose.)
$90
International Harvester Plate??: $19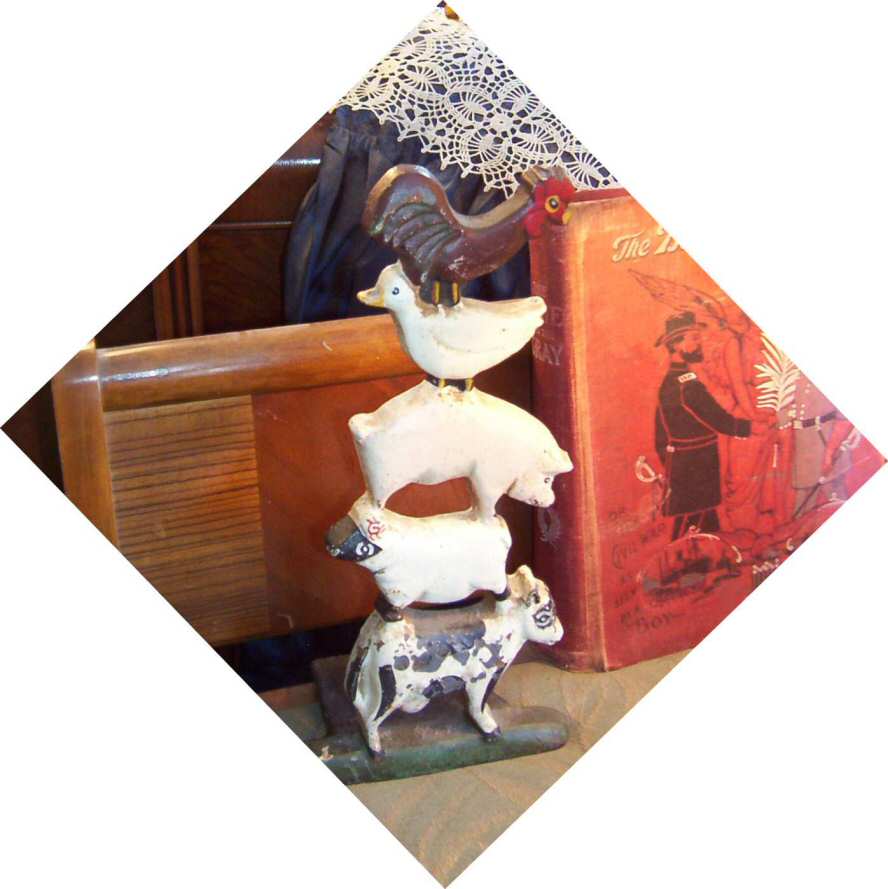 Animals Doorstop: $290
(Cast Iron--purchased from a Kentucky Antique Store
in the early 1980's--they told us it was rare.)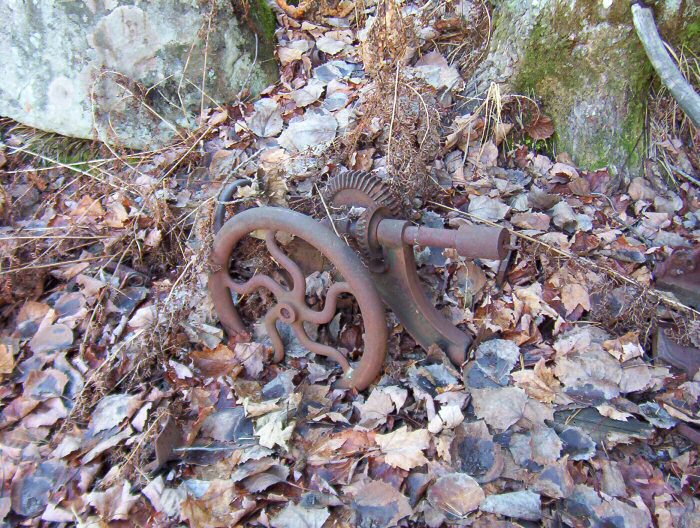 Rusted Drill $65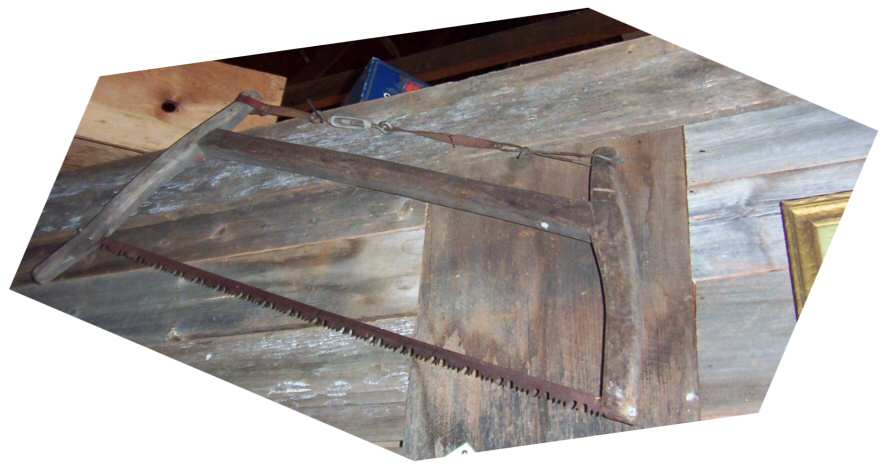 Bucksaw: $49 (Many more saws...)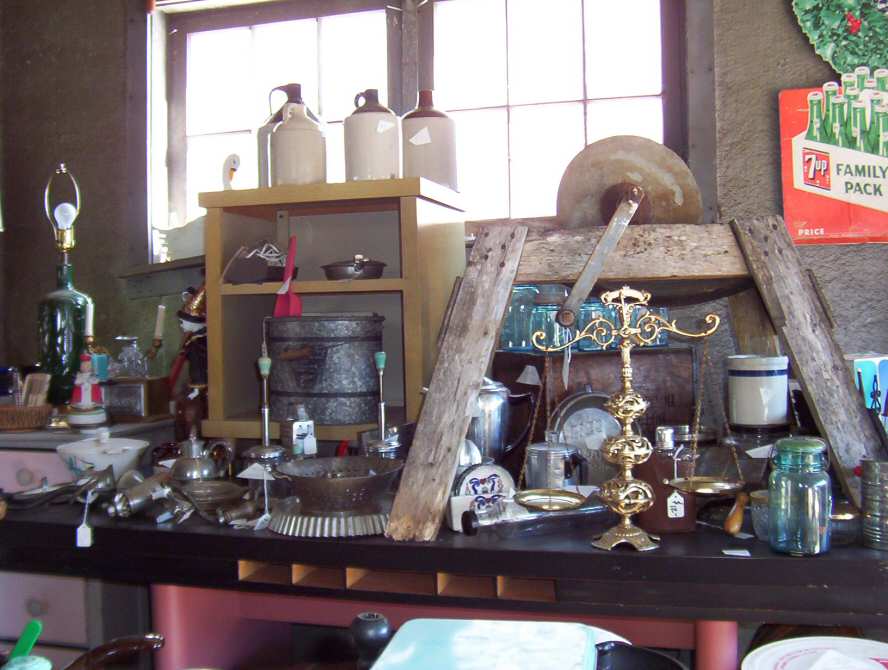 Porch Grinder: $88
Bank Table (circa 1955): $440
(Originally in The First National Bank of Negaunne, Republic Branch)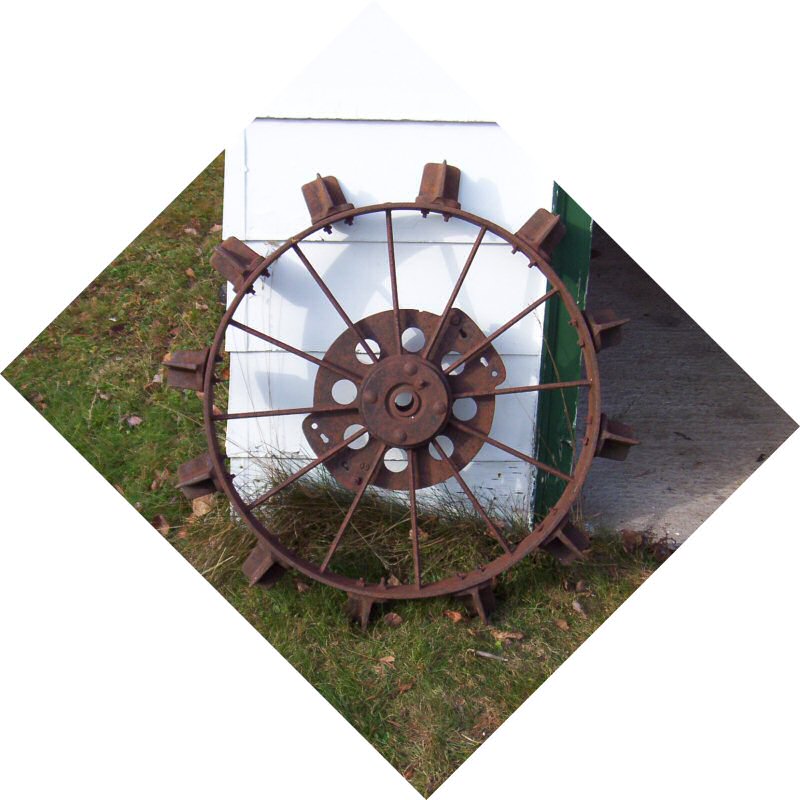 Tractor Skeleton: $73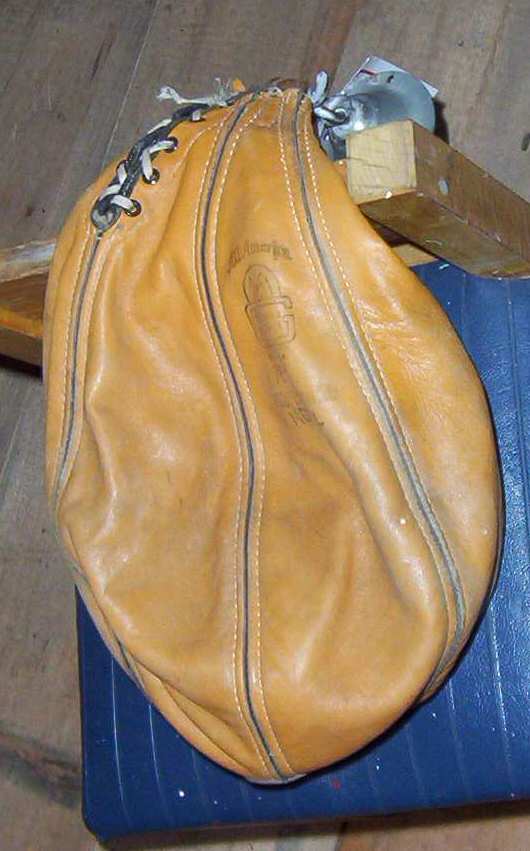 All American Speedbag
Professional Model Macgregor 76
Sold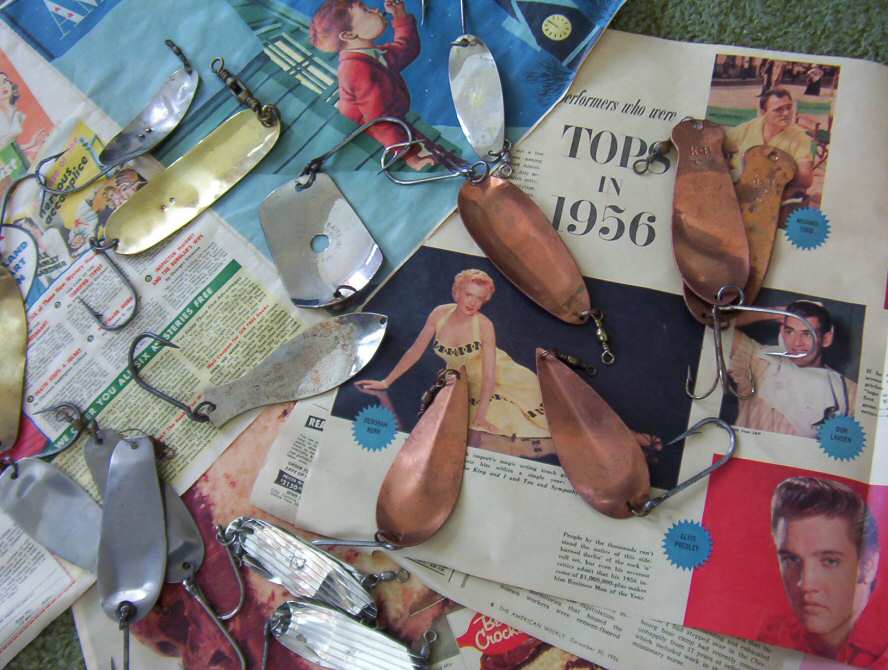 Canadian Baits, Inc. 300 Nic Ave. Mpls.
Pat Apld. For
[Sold Cinco De Mayo Eve, 2007: First Search Engine Nibble]
][
Ntls Expert Bait Co Bayfield Spoon
Minneapolis, Minn.
][
Cove Bay Wiggler No 7 (2 of them)
][
K-B Superior Wis. Patented
2 Lures: 4 & Blank
)(
Al Wilson 5F
)(
L.G. Johnson 5 Pat Pending
)(
The Above All Have Hooks Made In Norway: $10 each
(Others Pictured $5, 3 for $11, one with hook from England,
two with newer hooks.)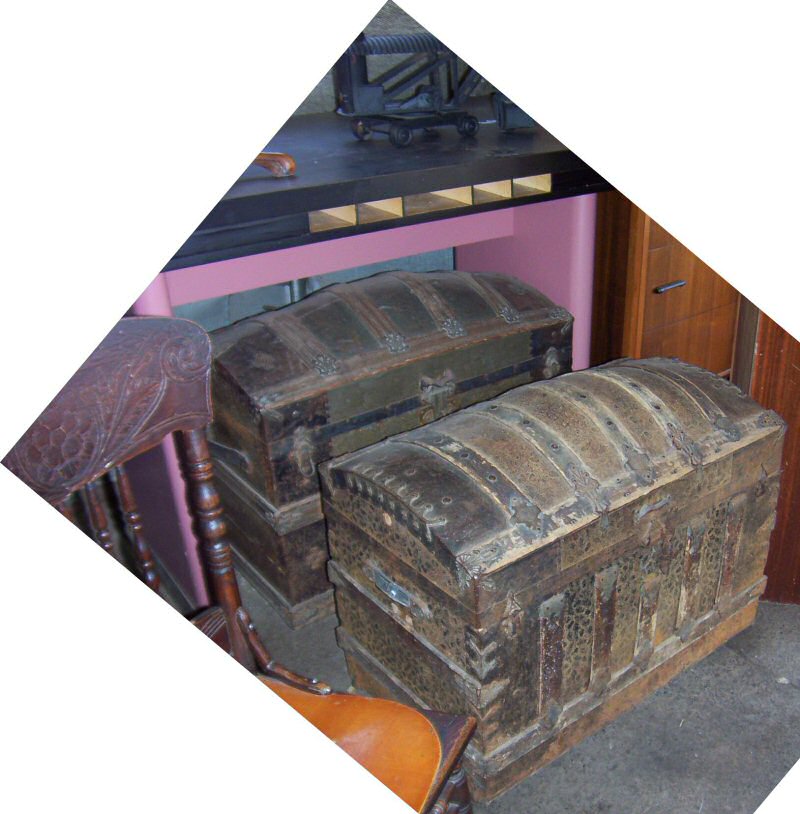 Large Trunk: $160
Acorns & Oakleaf: $170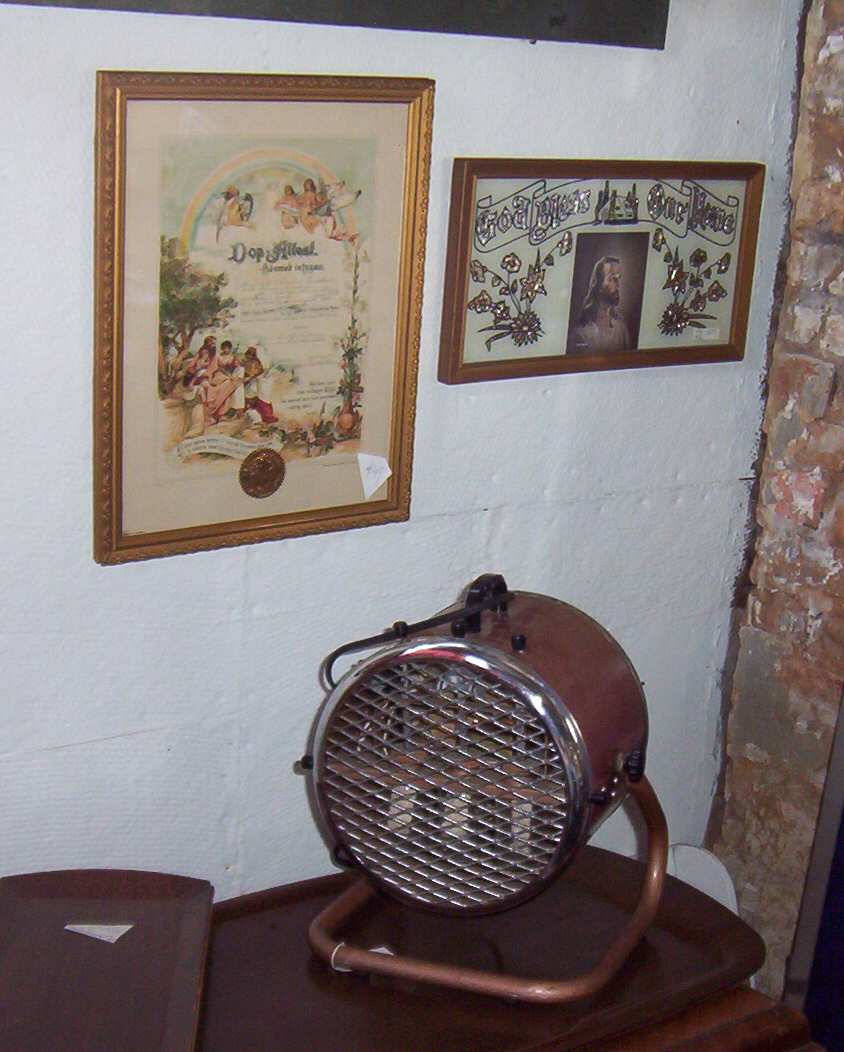 Aerator: $39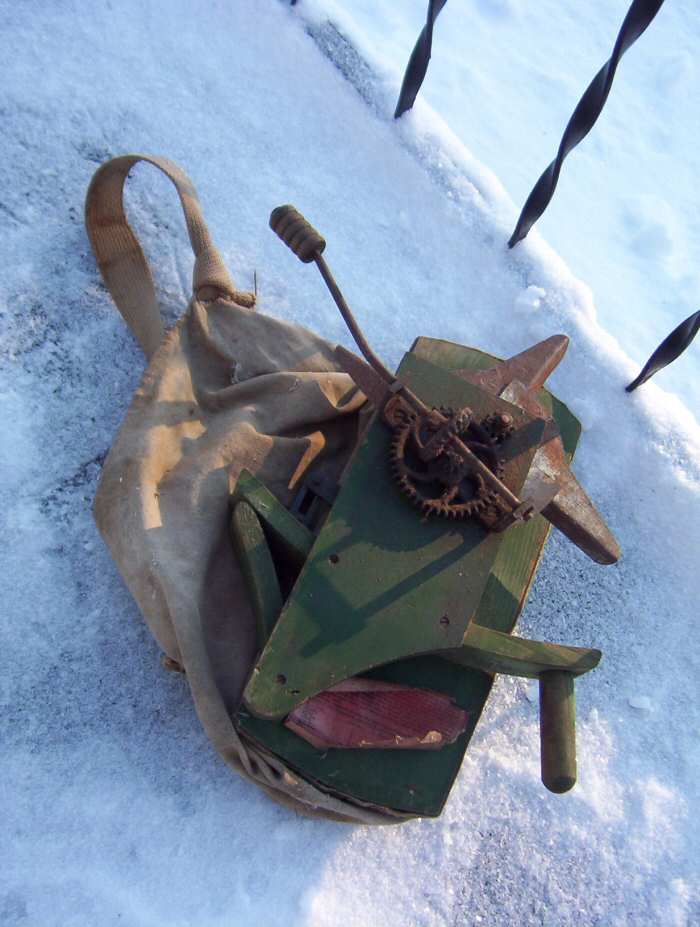 Oatsower: $25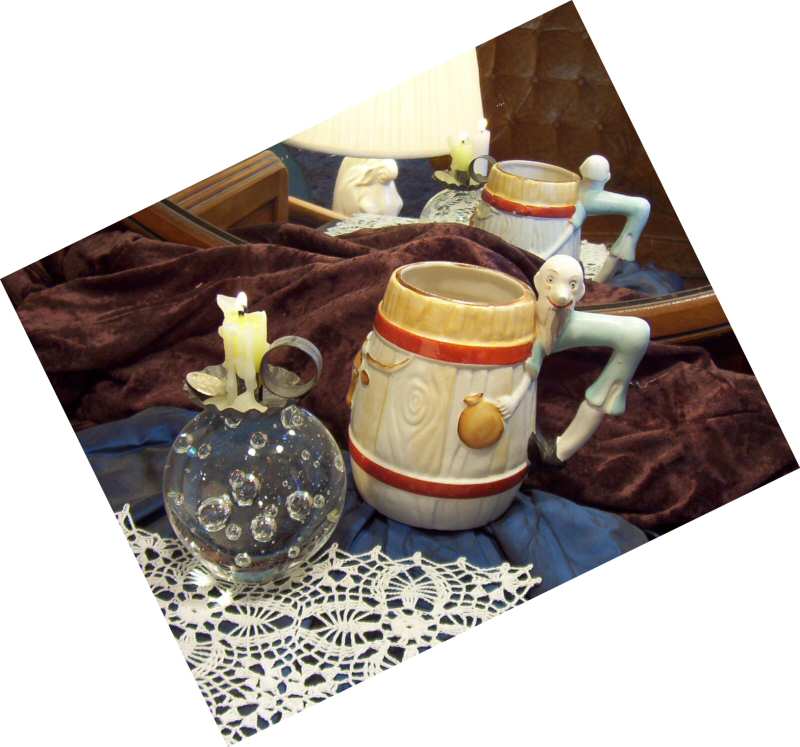 Occupied Japan Hillbilly Mug: $29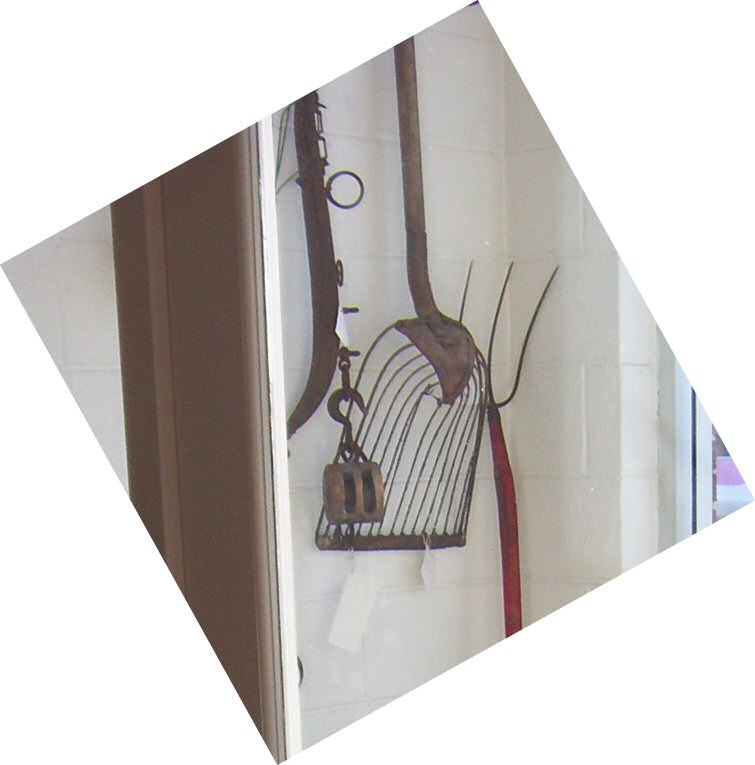 Potato Shovel $23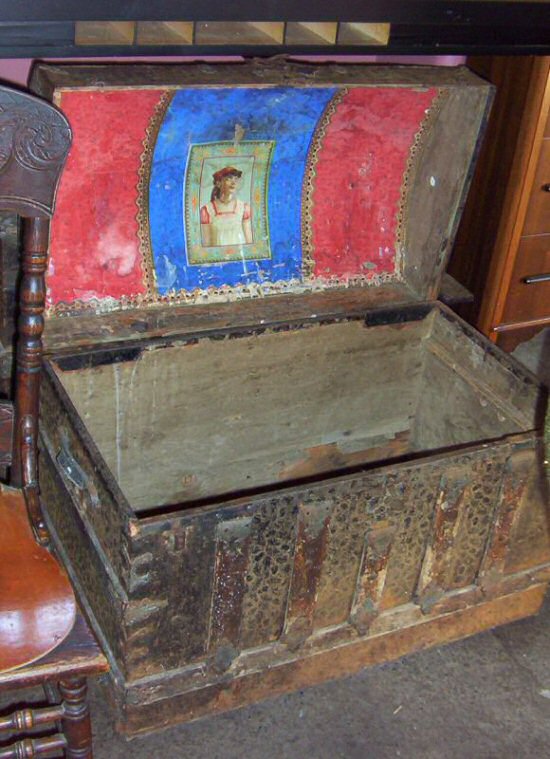 Acorns & Oakleaf Finish: $160
'Blind Girl's Trunk'
)(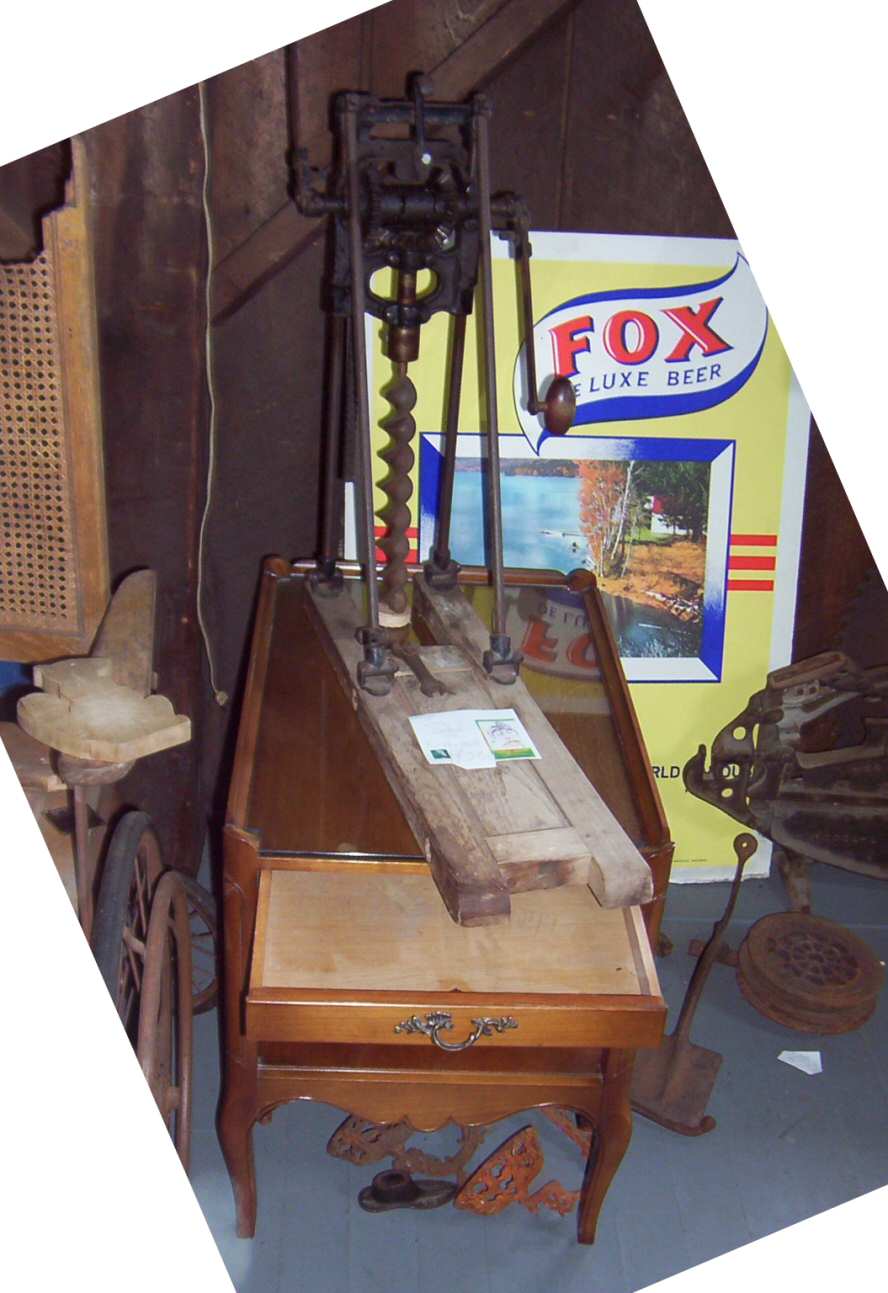 Wooden Knobbed Log Borer: $260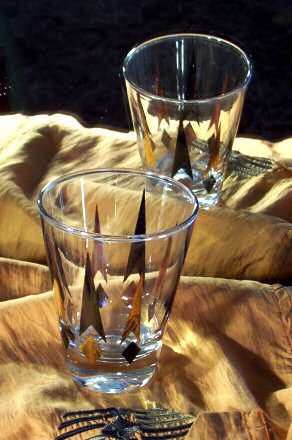 Manly Glasses (50's): $33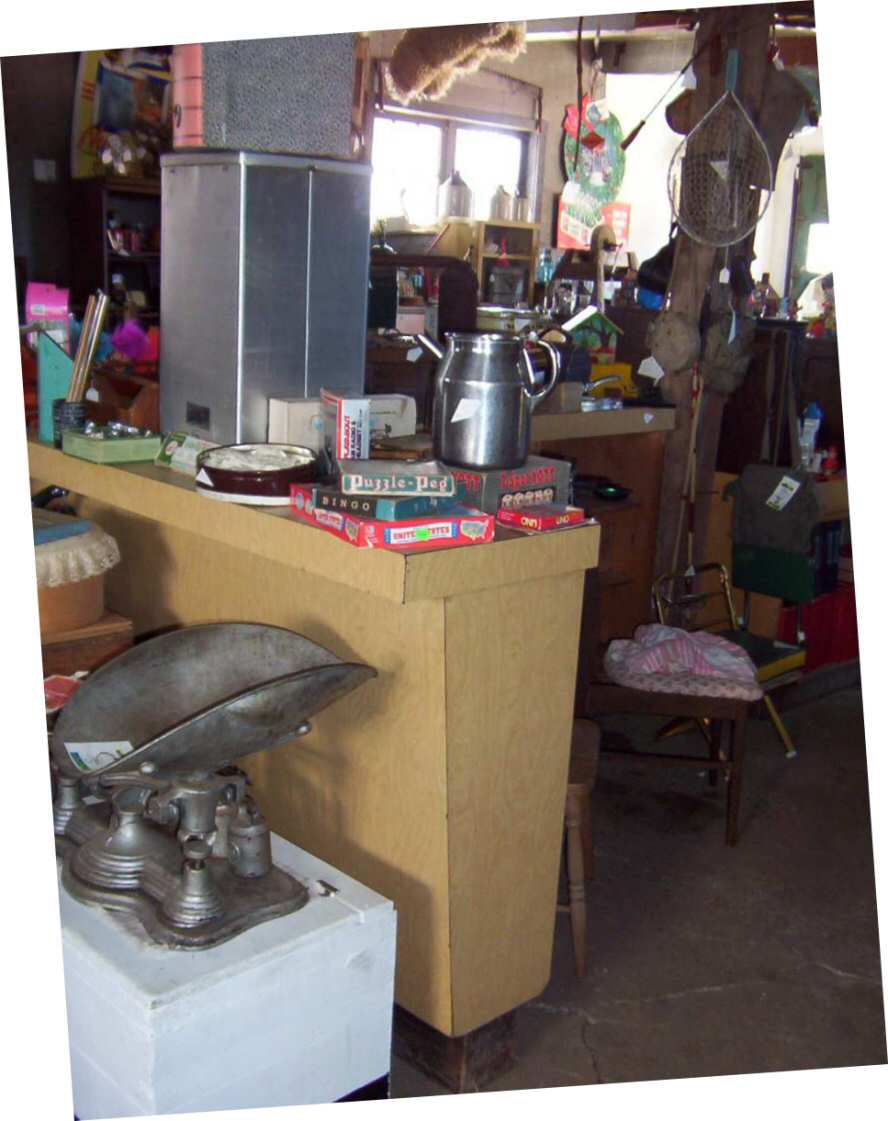 Bar or Store Display: Built in the 50's or 60's
by and for Republic Builder's Supply:
$700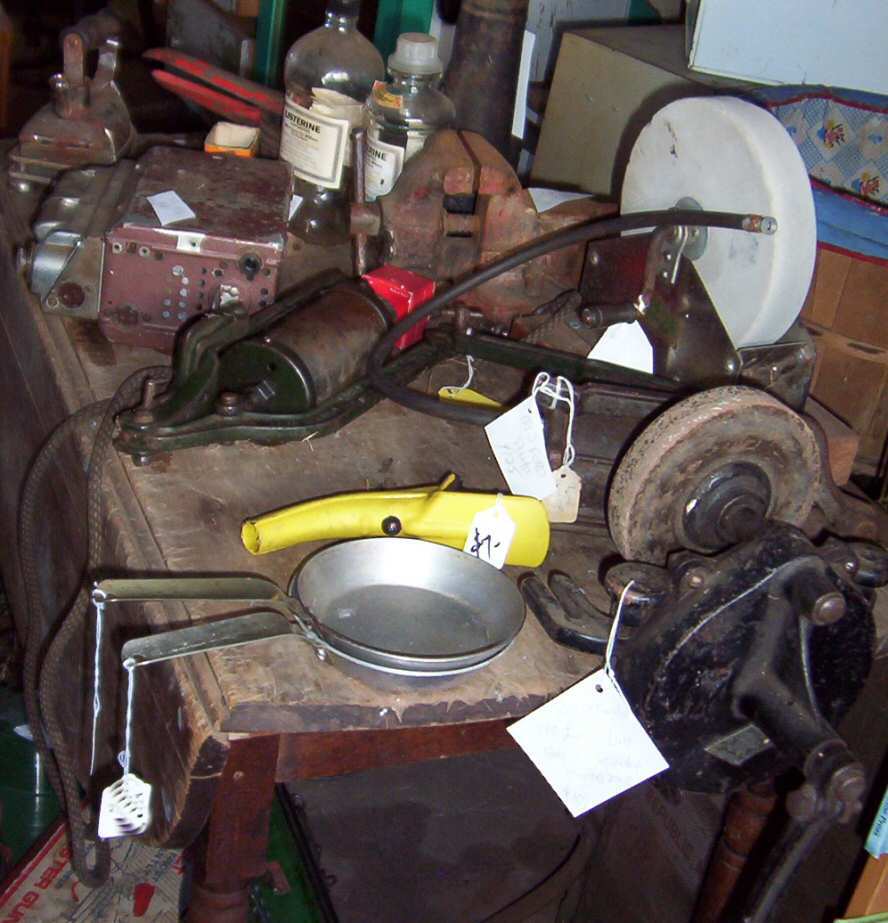 Grinders: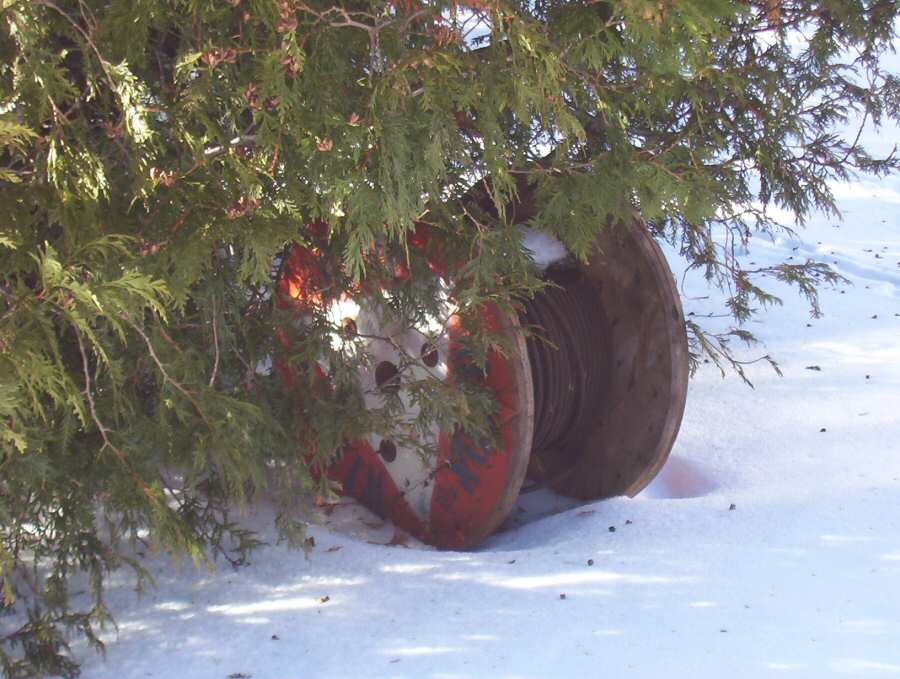 Spool of Heavy Cable: $55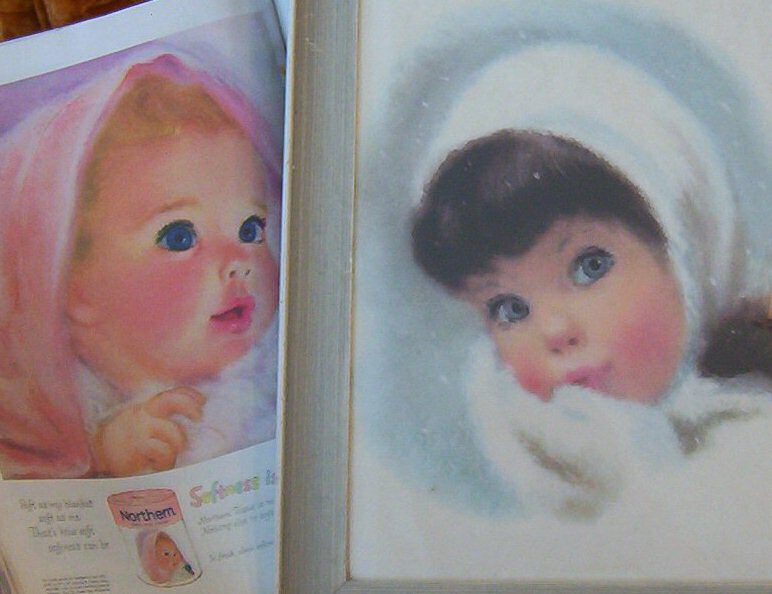 More Manly Stuff
Home