Copper Bearing Steel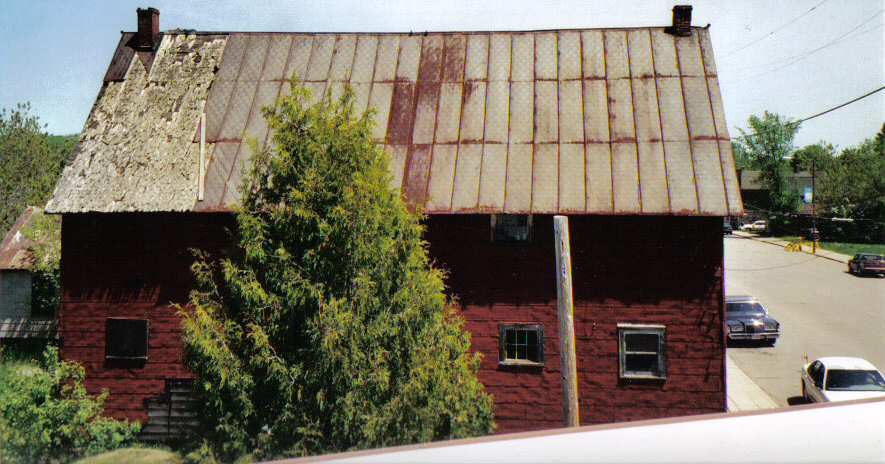 Our Pop Shop was originally cedar shake shingled.
[Laforais' Livery Stable from the 1880's.]
)(
We assume the second roof was put on circa 1920-40.
The third was on for the winter of 2004.
The sheets are currently stored under tarps and snowfall.
)(
Perfect for restoration work or varying decor.
We are going to move a 12' X 12' 1870's log cabin between The Pop Shop
& the cedars & cap it with Newport Copper Steel
this Spring.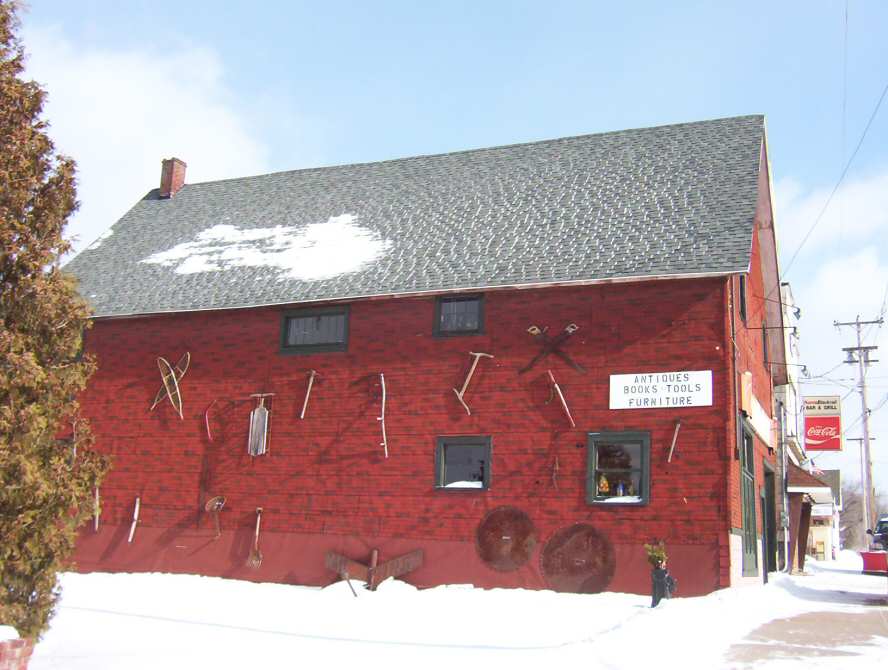 Note the nasturtiums chimney in the lower left corner.
}{}{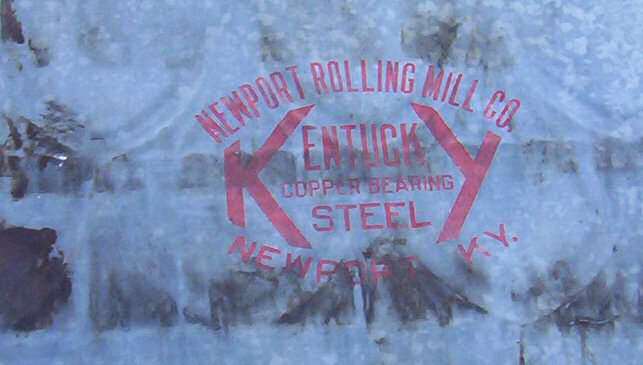 )(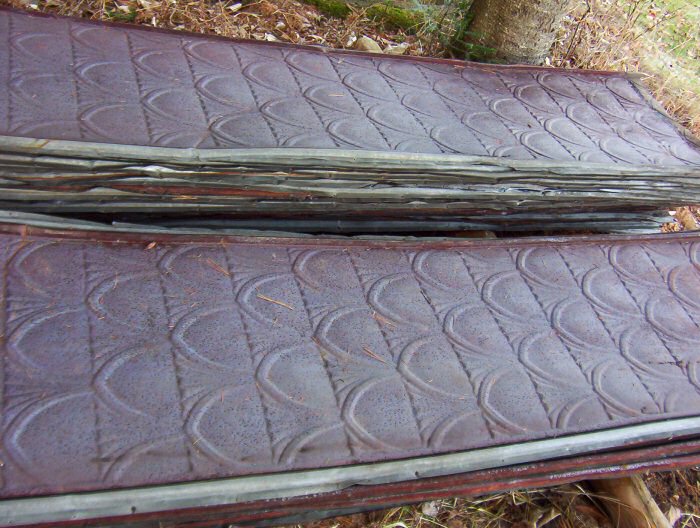 []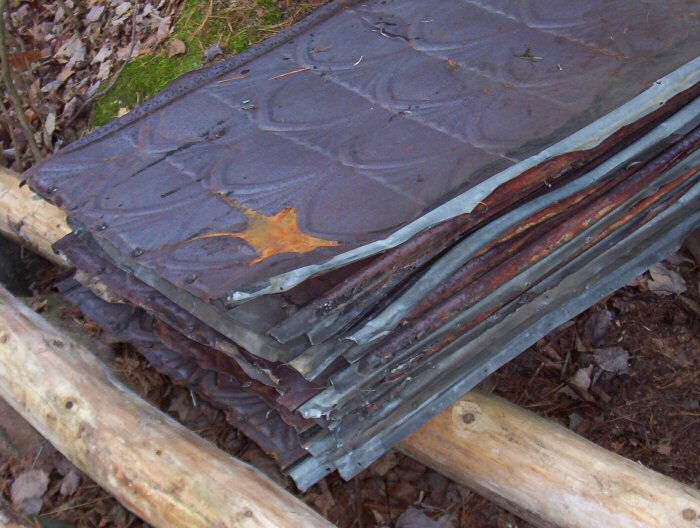 \\
[We have to find the list of 6' & 8' Panels;
a forgotten tally; wait until the snow melts.]
//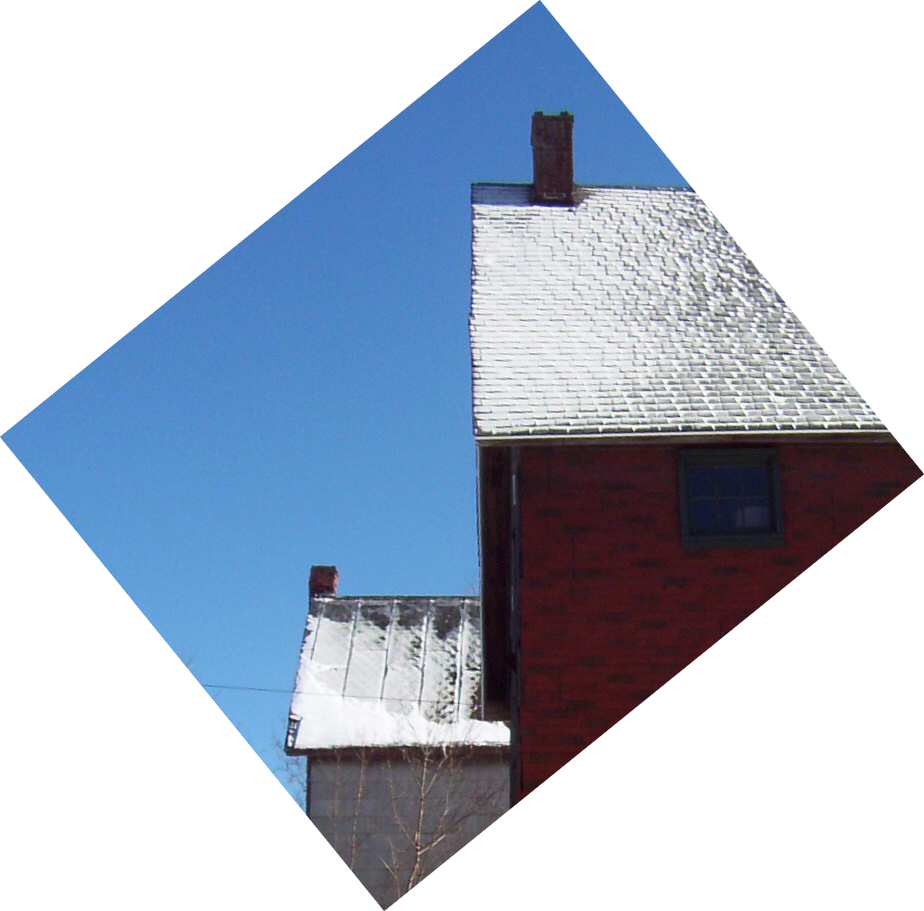 Modern Day: Visit Us