Pictures, Frames & Metal Signs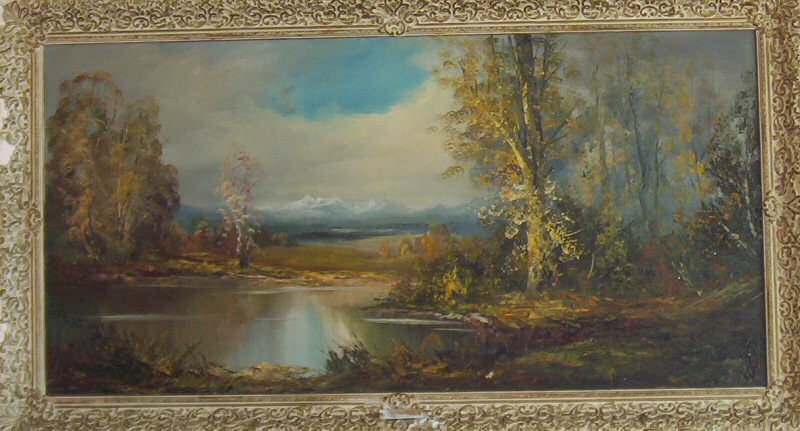 $800
[]
*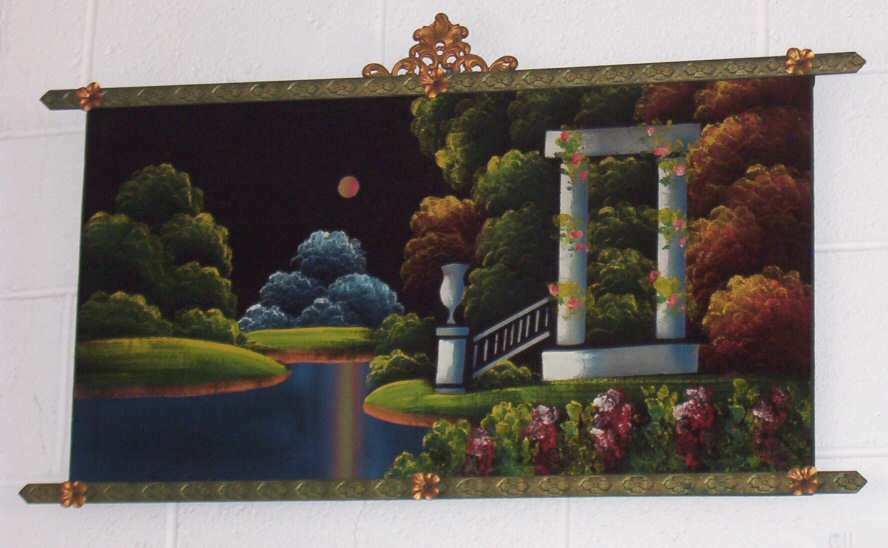 Oil On Velvet 1920's-30's!!: $240
Marion 1960's? $107 set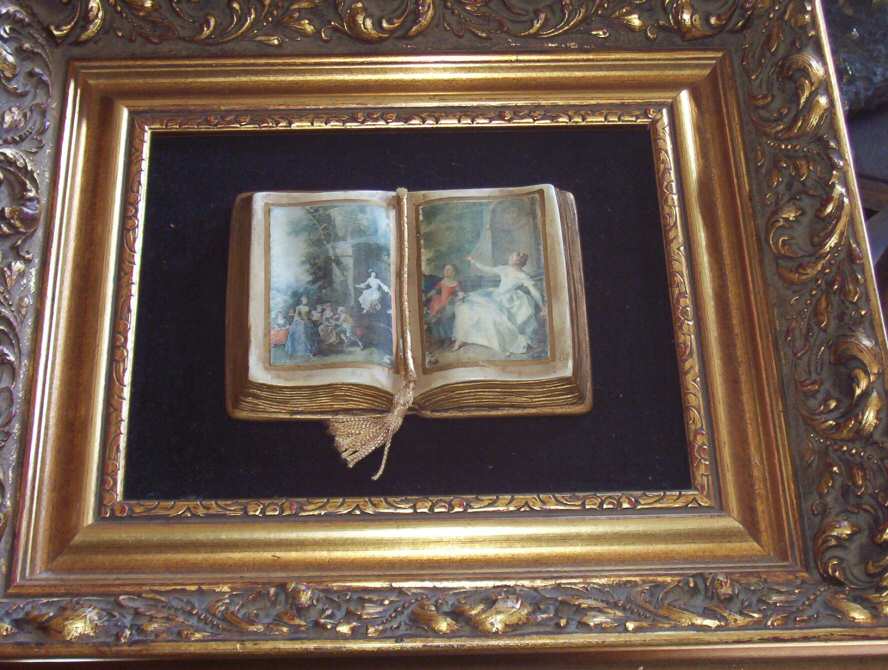 Beauty For The Home (Sungott Art Studio) New York
[Has an ornate hook for hanging; Original Price tag of $35]
Virtually Mint: $59
)(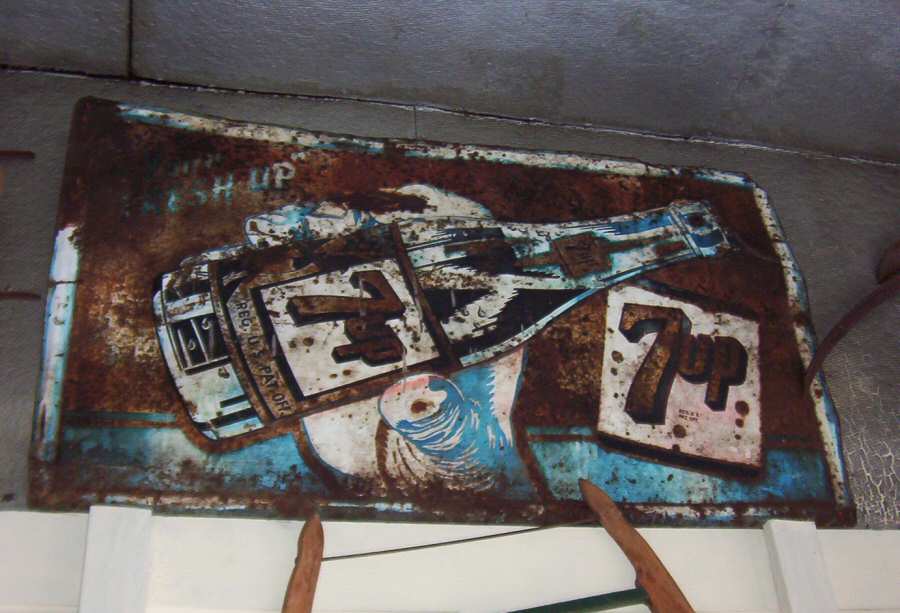 Fresh Up: $320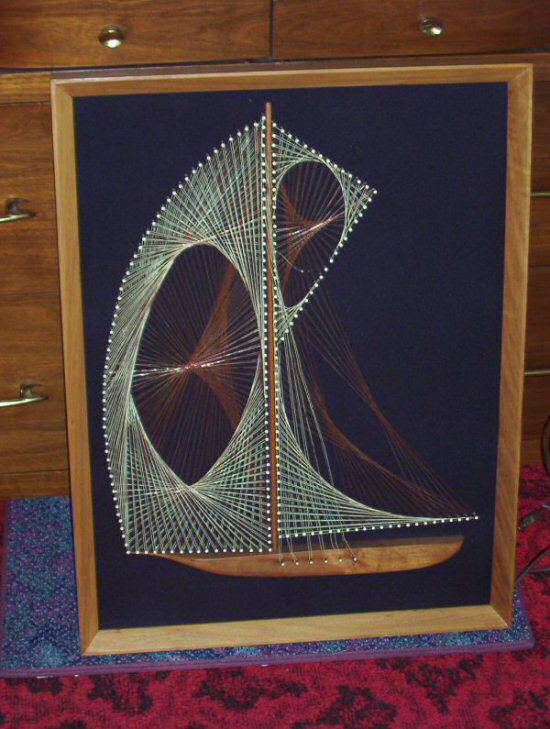 50's String Art: $49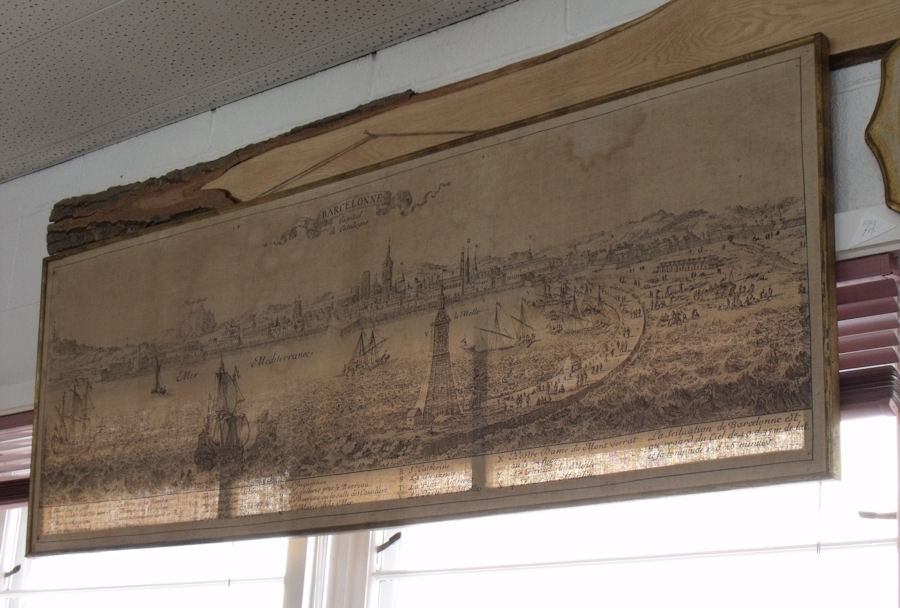 Barcelone: $550
}{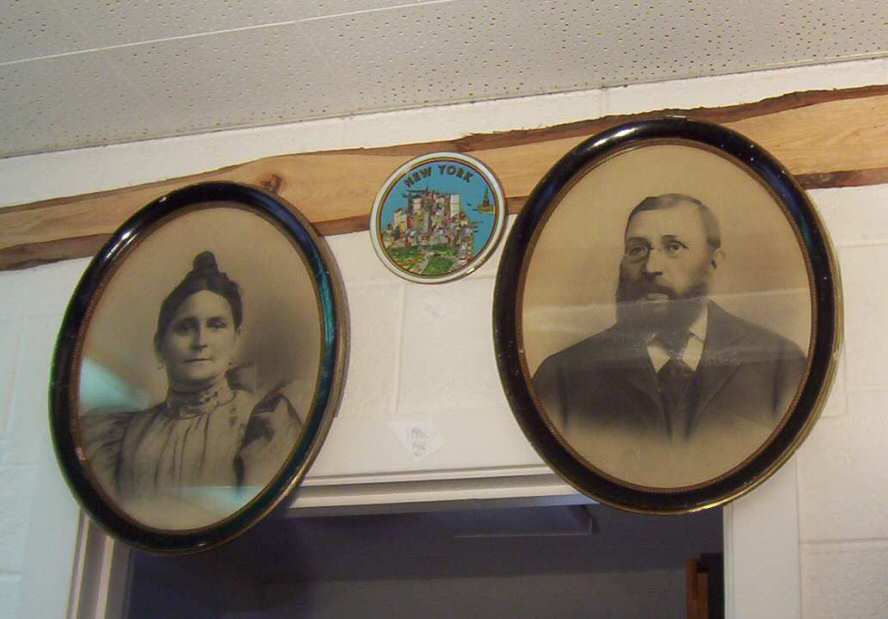 Victorians: $37
)(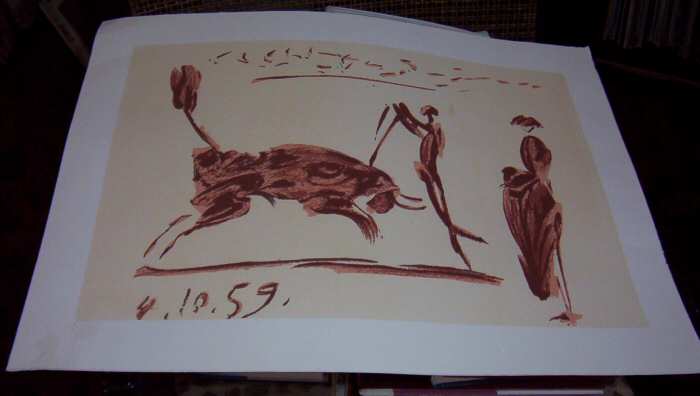 Picasso Print: $29
][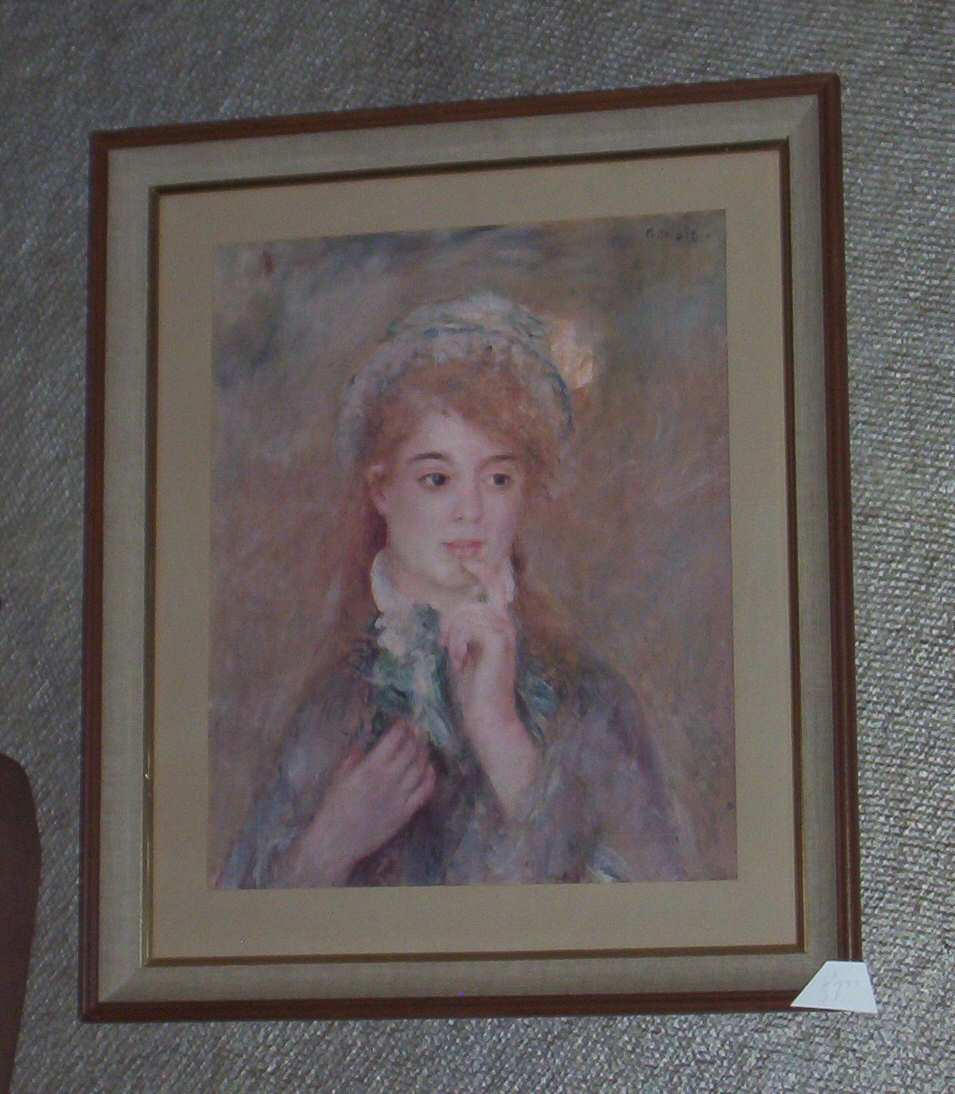 $27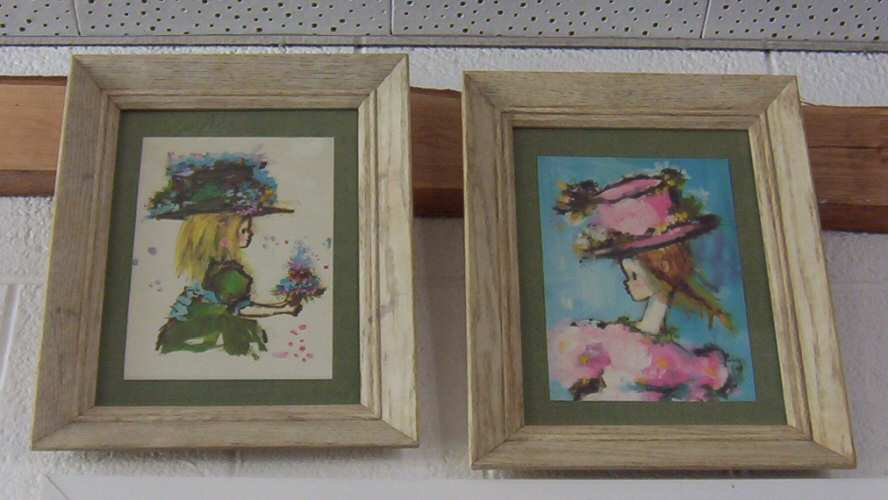 $63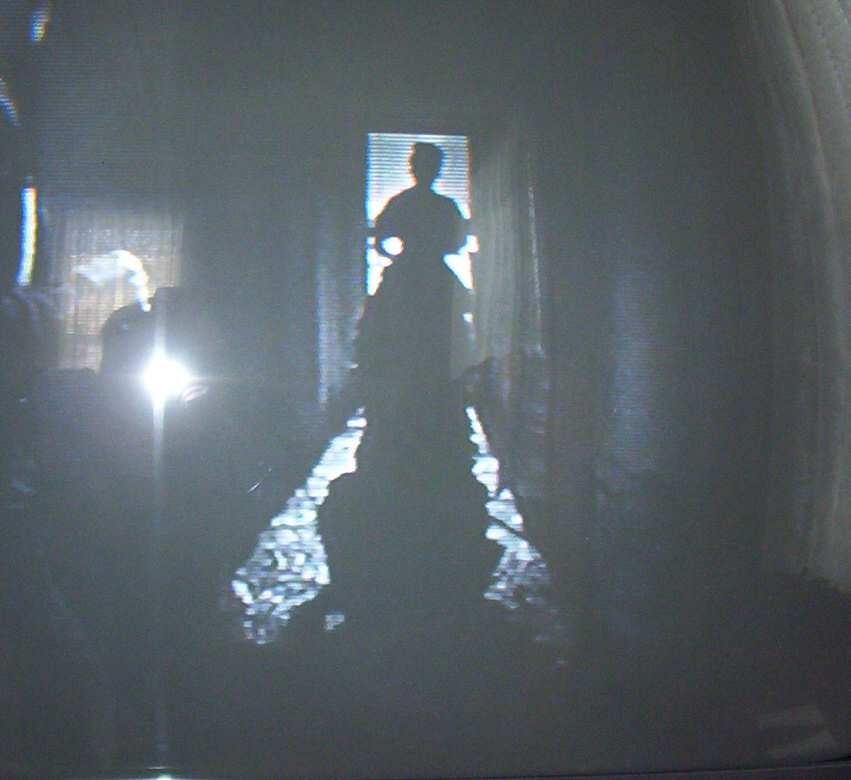 Clare Trevor//NFS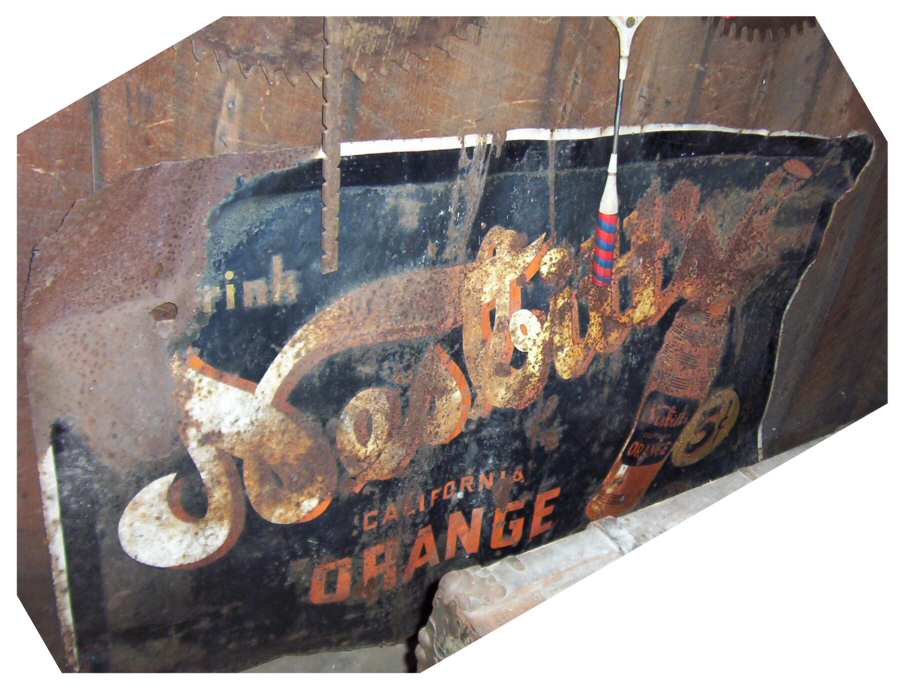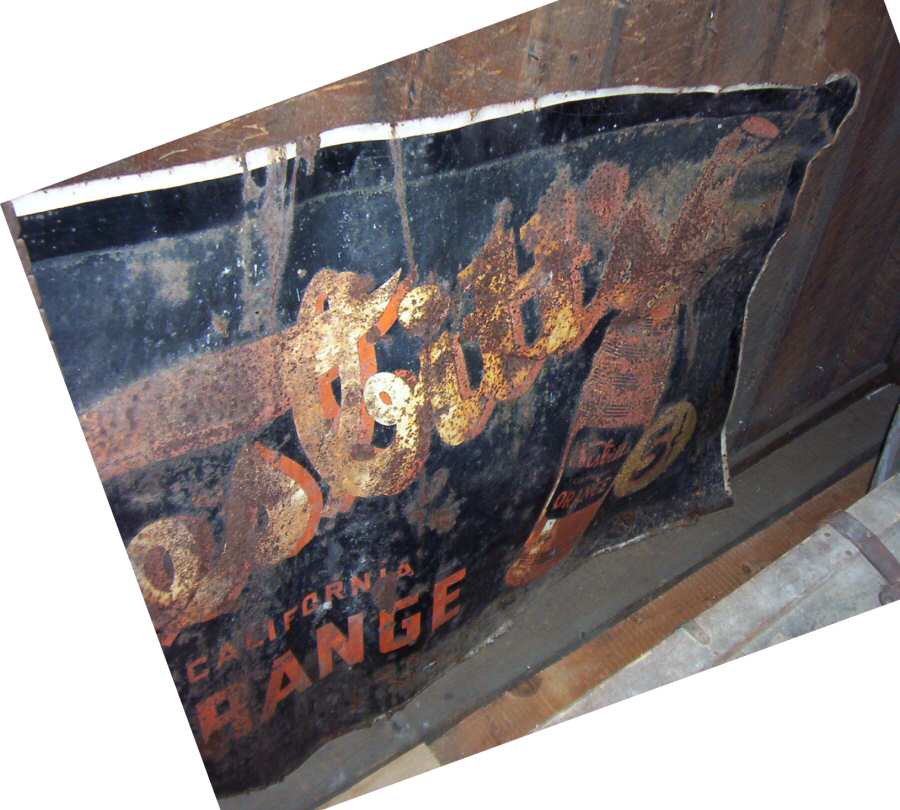 Nesbitt's Orange: $247
][
$45 pair of Diane Dengle
(now somewhat water damaged)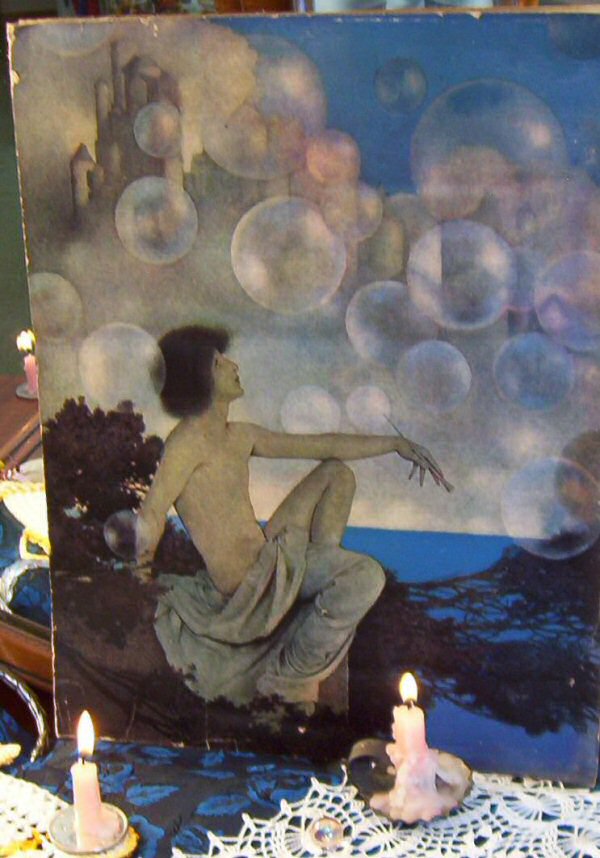 Maxfield Parrish?: $95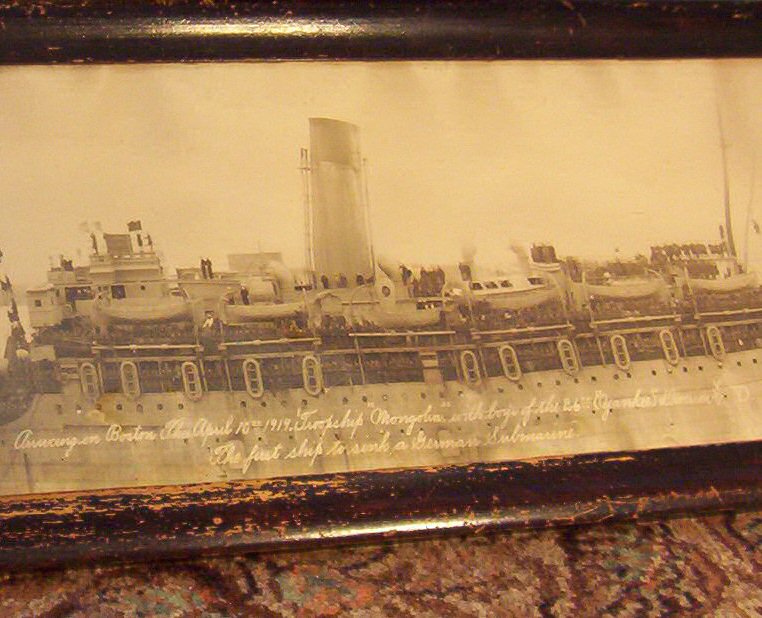 Mongolia
$110

Camp Custer: $88
Gold Oval Frame: $39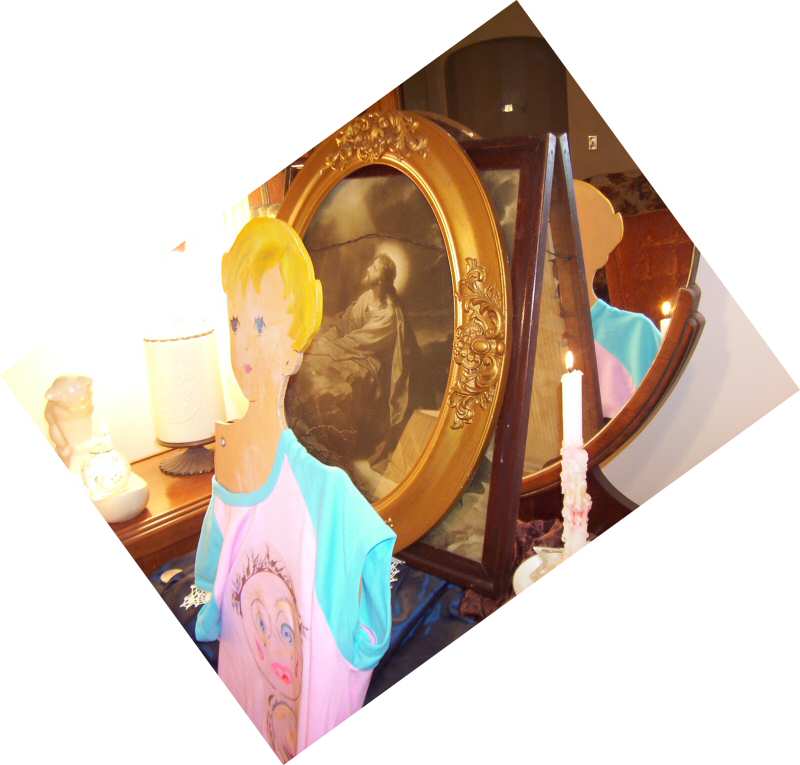 Gold Frame: Taken at a lighter angle...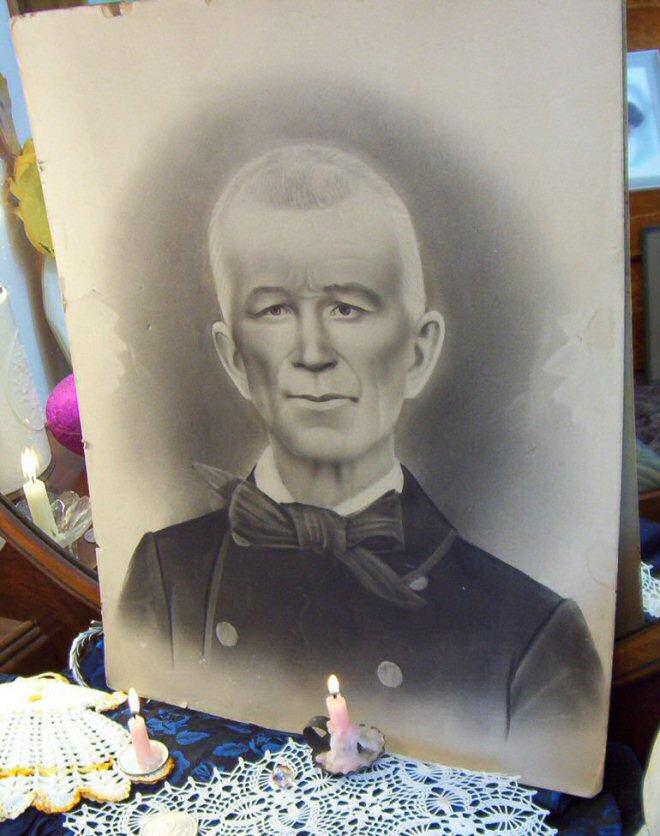 We'll have to search for this pic;
do not remember if it has already sold;
or is in the archives?
Oh, Harry & Lois framed it--it hangs in their living room.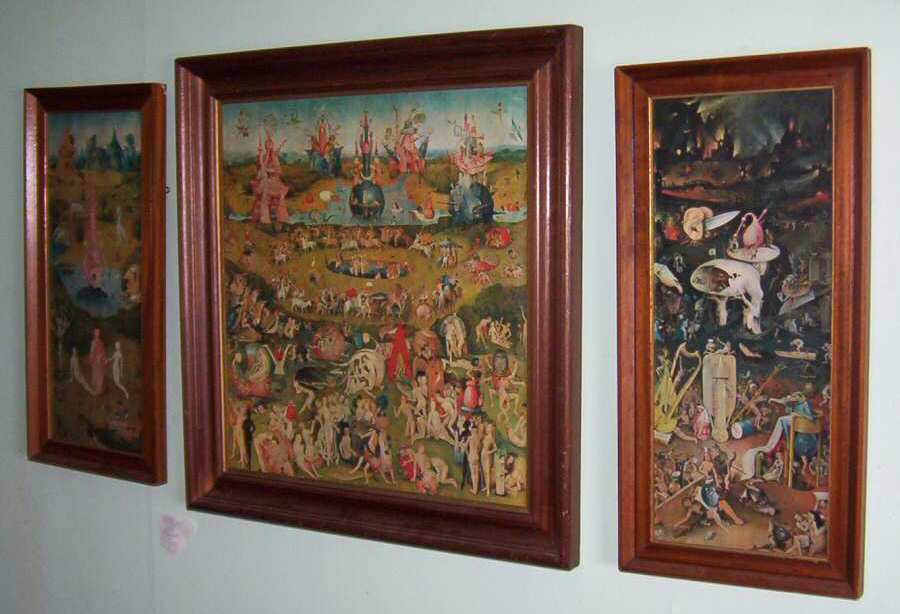 Oil On Canvas (1960's): $190 (Note: a puncture/dent; no biggie in 'El Inferno')
El Bosco: 1450-1516 'La Creation' Center is ?? 'El Inferno'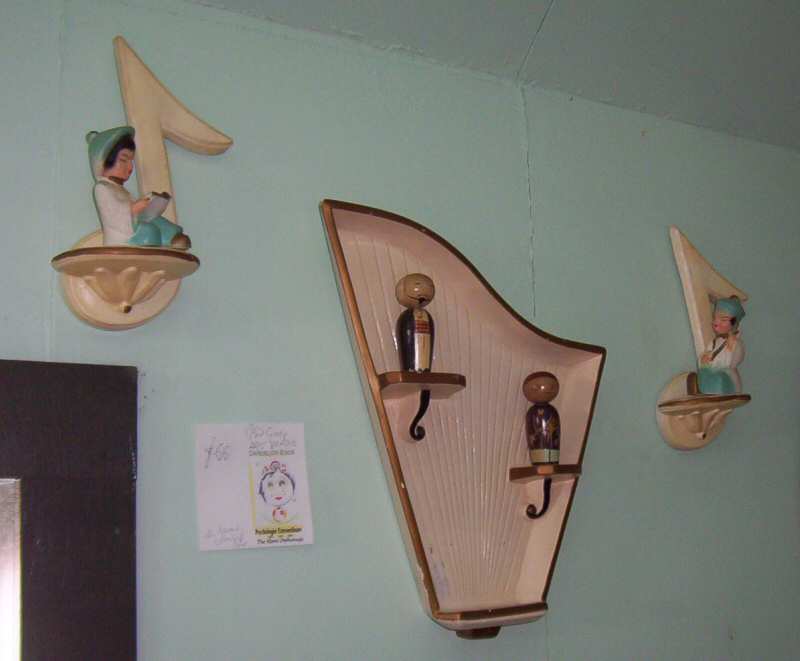 Gary's Art Studio (1952) $36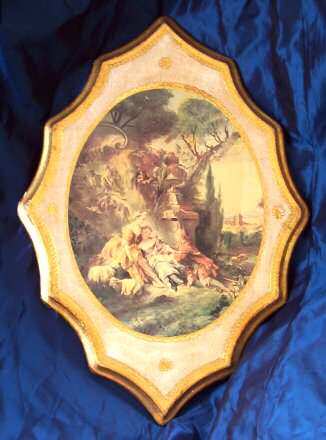 Italy: $29 Condition: A Few Scratches; dandy from a semi-distance.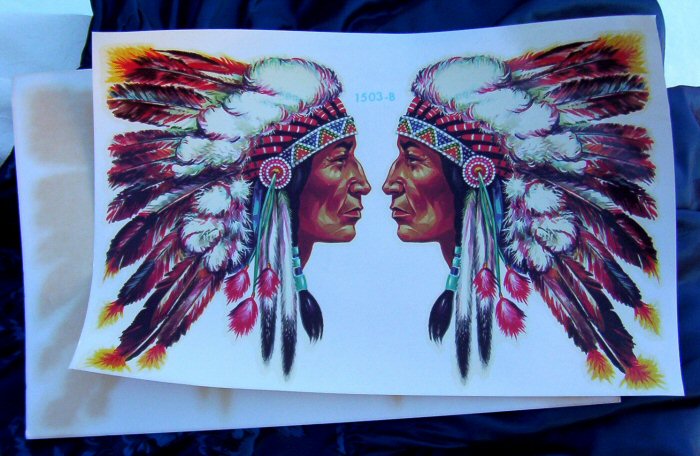 Decal: $11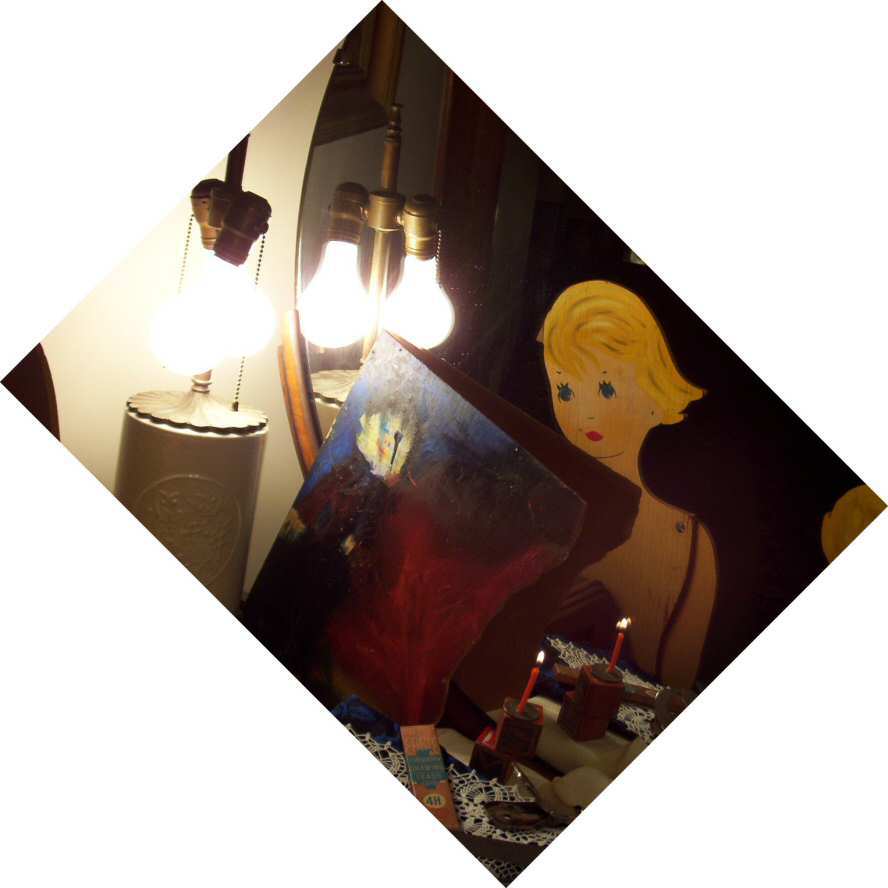 Drip Eye: $NFS
---
Stray Pictures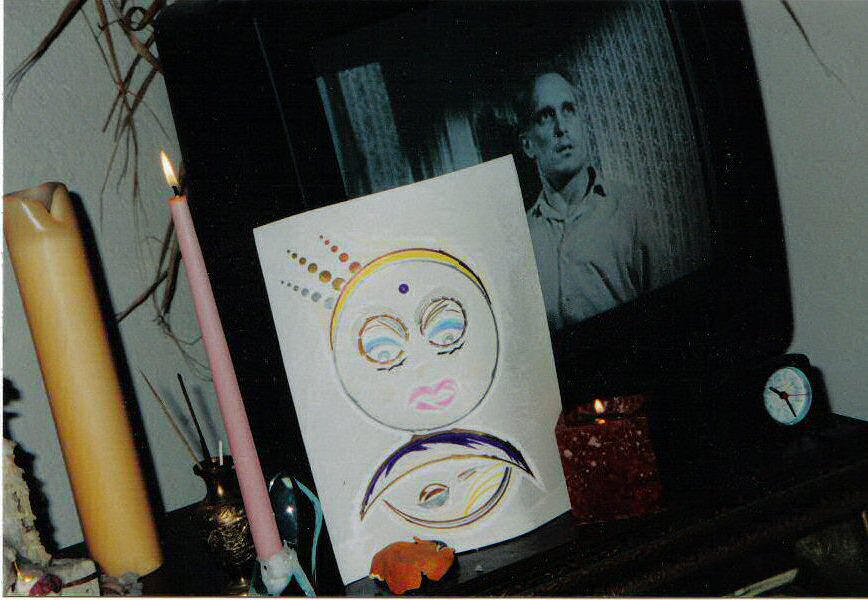 Trivia: Rue A La Mode & Boo Radley
Who made his acting debut as Jem & Scout's savior.?
][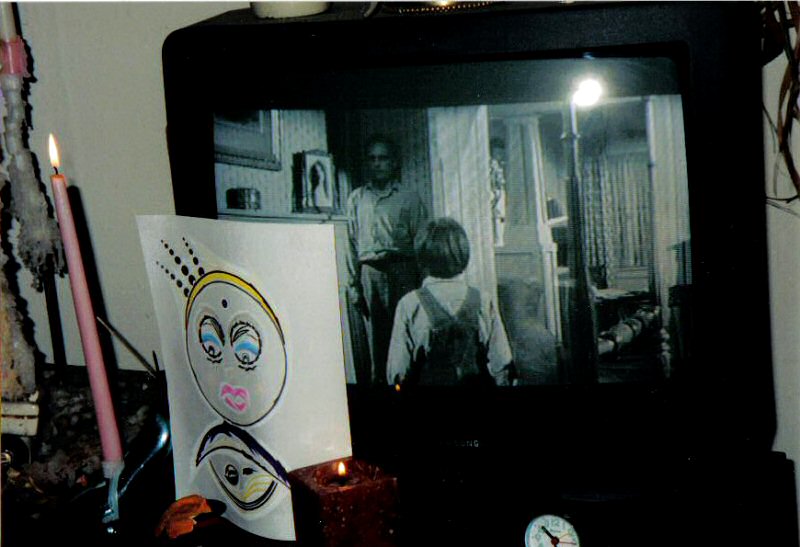 []
HOME