Antiques Of Republic
Offers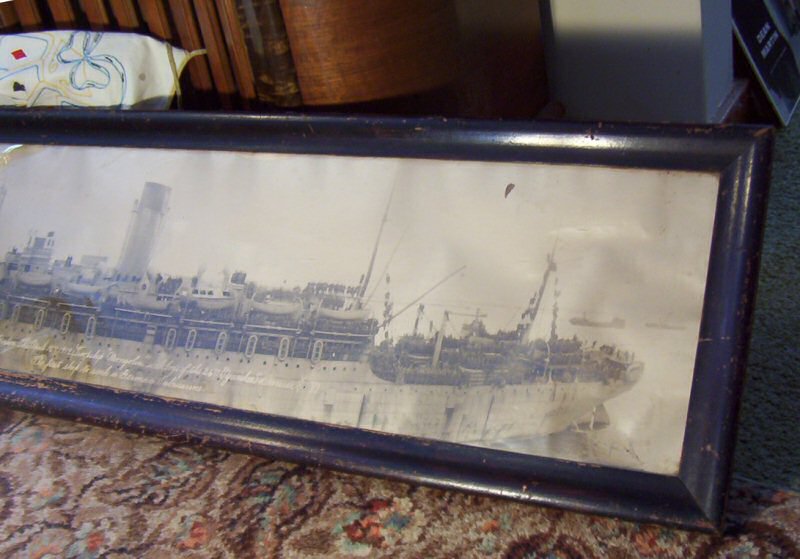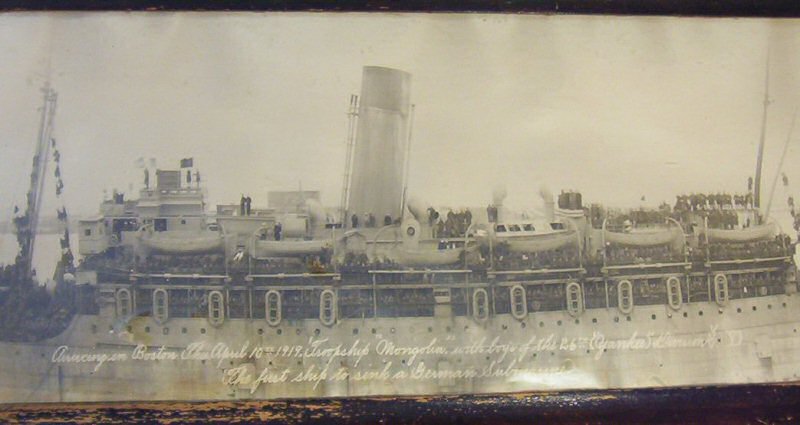 Attention military history buffs!
US naval photograph.
It is framed and under glass, 45" wide by 12 & 1/2" high.
Caption on photo reads--
Arriving in Boston Thu. April 10th 1919, troopship "Mongolia,"
with boys of the 26th ("Yankee") Division
The first ship to sink a German Submarine.
It also says:
Commercial Photo Shop
Bridge St. Lowell, Mass,
G. H. Russell, Manager
____
Thousands of doughboys and naval personnel
take up every inch of space topside.
The photo is clear, but does have watermarks and undulating wrinkles.
I view this picture as a museum piece, very historic, a fantastic find.
Enrique
_____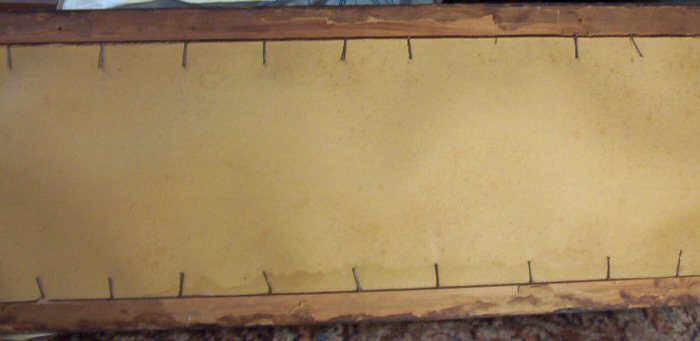 []
[]
[]