[]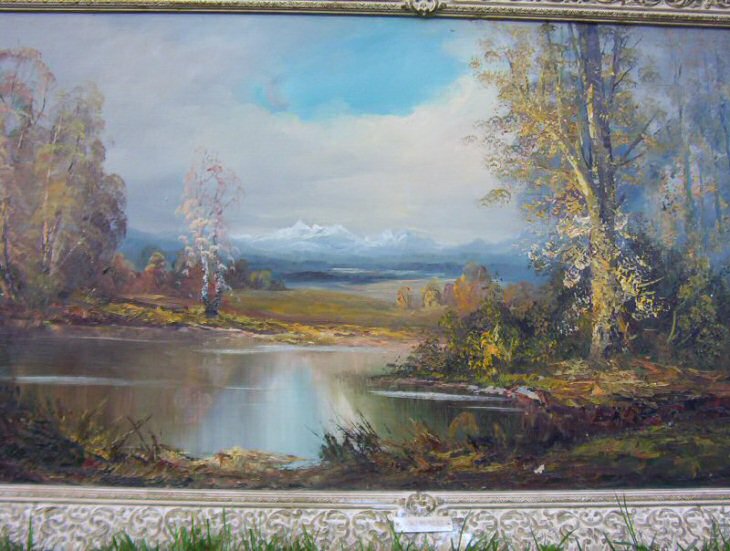 A 47 x 23 & 1/2 Inch oil Painting
by
M. Mahlberg
[M. Narz-Muhlberg]

[]
[]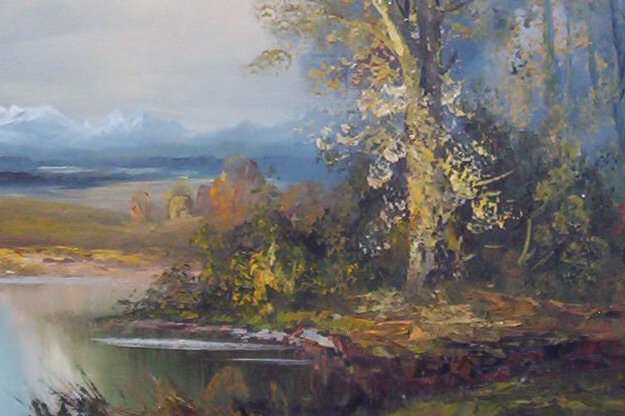 []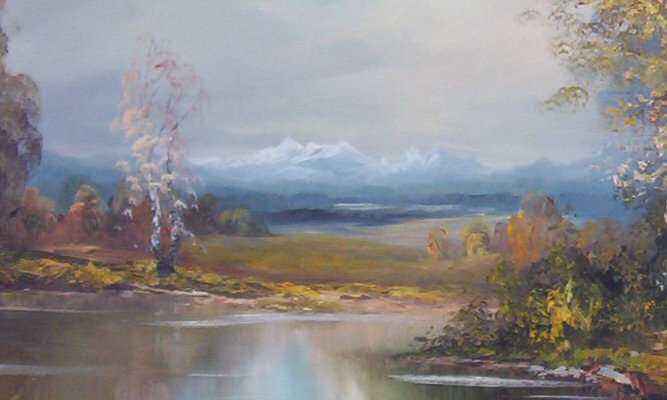 _______
CONDITION:
The Painting Has Two Flakes Of Paint Missing.
In the photo below, the blue/white in the NW Corner
is the edge of the shore.
Beneath is the white of the bare canvas.
It has an area of perhaps, two-thirds of a dime.
The white dot in the SE Corner is the smaller spot.
The West edge of the frame is obviously...stressed.
Sincerely,
Just Businessman
____

[]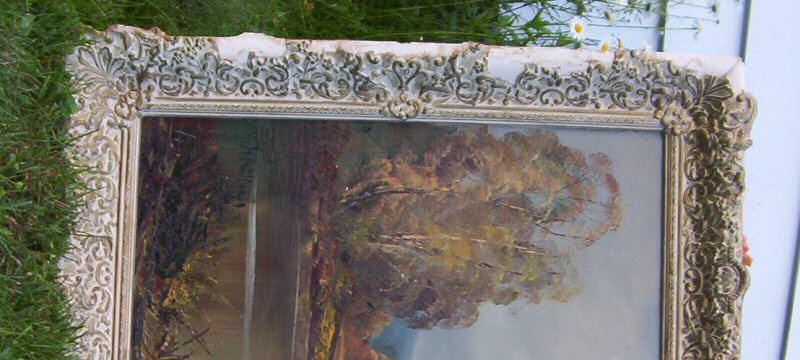 []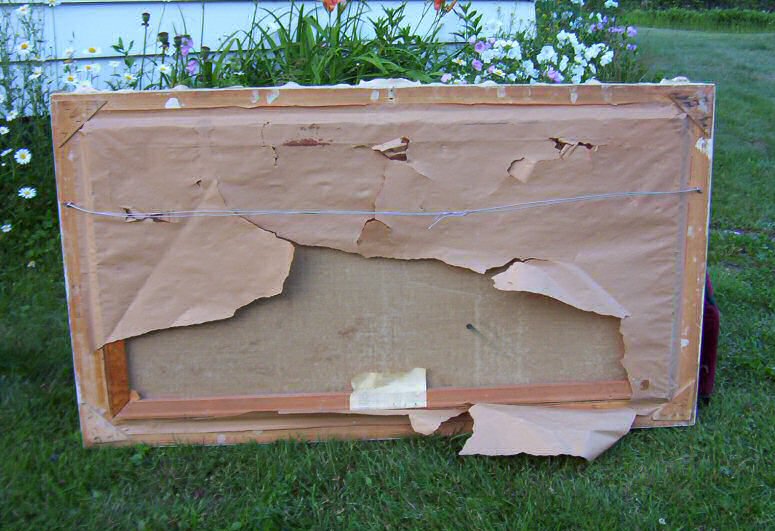 []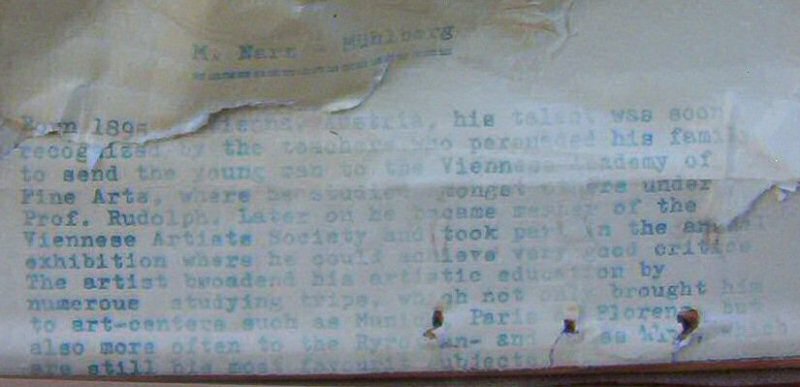 M. Narz-Muhlberg
Born 1895 in Vienna, Austria, his talent was soon recognized by
the teachers who persuaded his family to send the young man
to the Viennese Academy of Fine Arts,
where he studied under Prof. Rudolph.
Later on he became member of the Viennese Artiste Society
and took part in the artists exhibition where he could achive
very good critique.
The artist broadened his artistic education by numerous studying
trips, which not only brought him to art-centers
such as Munich, Paris and Florence,
but also more often to the Ryro???-and?????
are still his most favorite subjects.
[]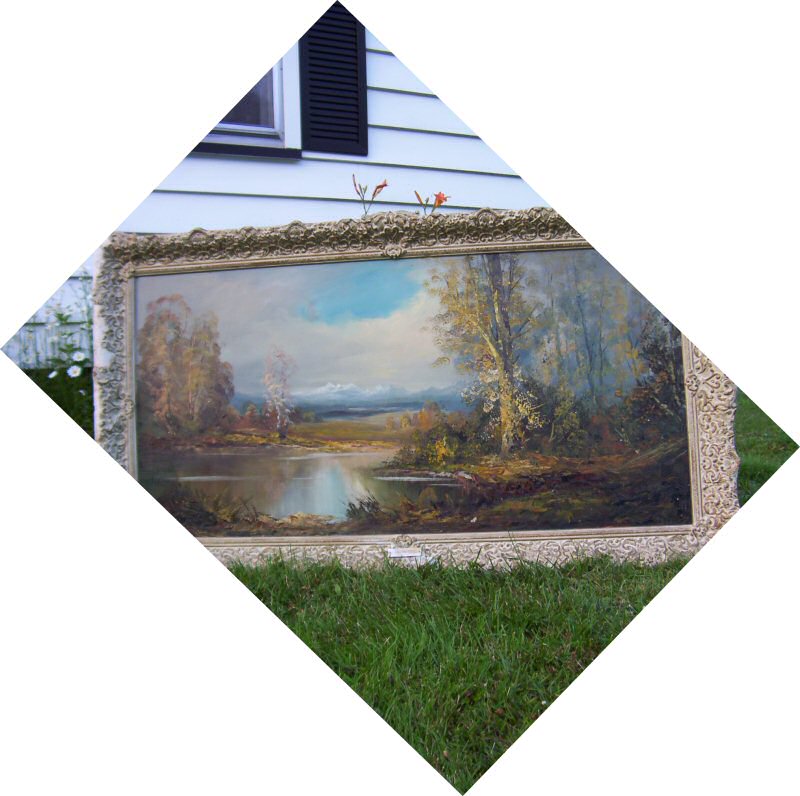 ()()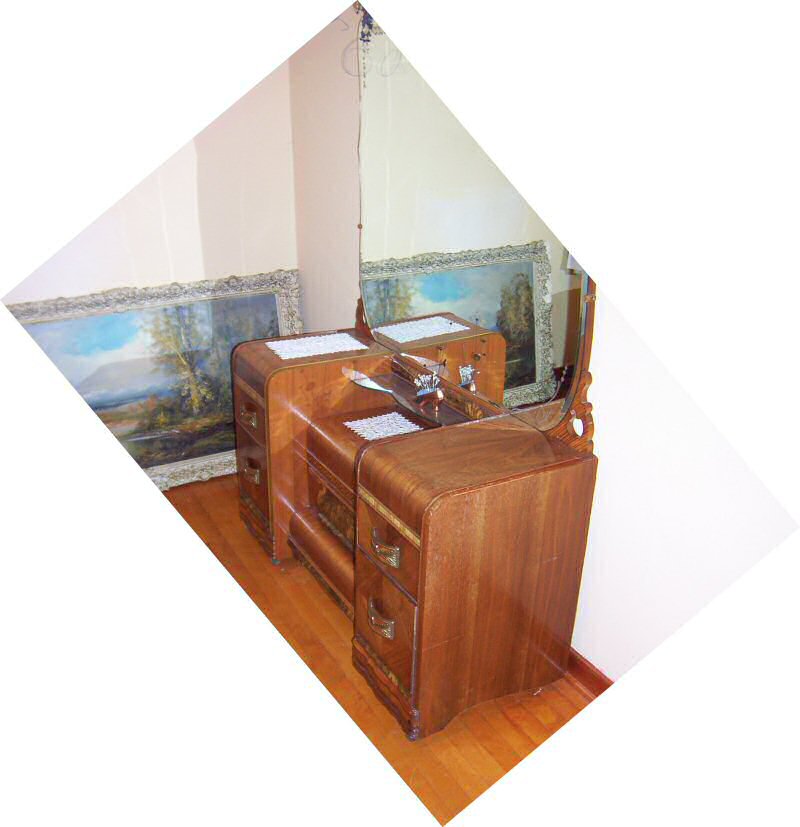 SHIPPING:
Obviously this painting will require professional packing.
Purchaser will be responsible for shipping & insurance.
[We do have a fine packing company in nearby Marquette,
on Lake Superior, if it is desirable to ship
from the 49855 Zip Code to yours.]
Truly,
Overall Total


Chief Accountant of A. O. R.
'''''''''''''''''''''''''
Currently, nothing is known of Mahlberg/Muhlberg.
Google experts are not included in our
Antiques Of Republic
staff.

Perhaps someone will

e

in.

--Pasteurized Wayfarer
_______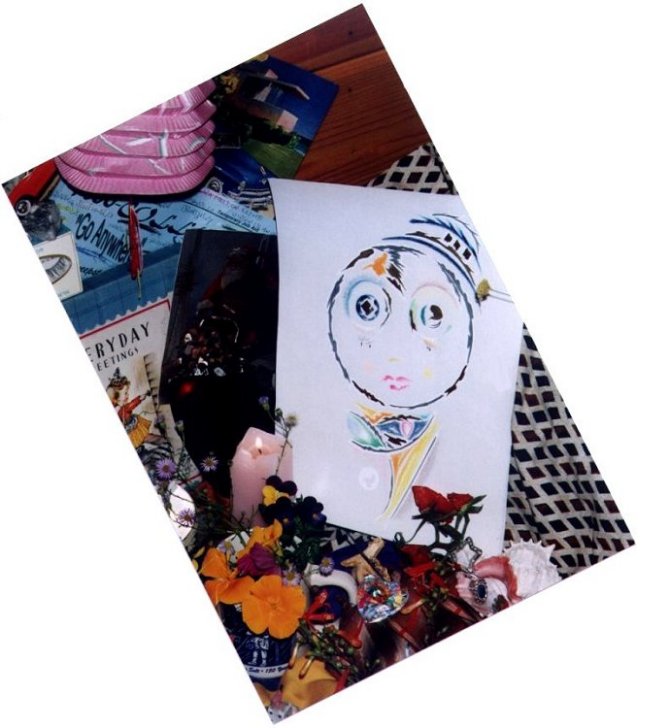 LATTICE VENEER


advises the curious
to
'--check out our


About Me


section,
our old & new webs

!''
===


On HALLOWEEN of 1999,
The Holywood Vines Press Corp
provides exclusive coverage of

The One World Apocalypse Ball:
Scuttlebutt Rumour The Original Vine
Trent Overcoat War Correspondent
Natty Rumple
Once Everywhere ...the inside knack of drawing the WildCard.
Arbitrary Lancet Aged thirty; in love with Lattice from the first moment of her birth.
Married Miss Trite Overload
Beefcake Carved She has secrets.
Patina Decease Undercover Specialist
Lattice Veneer Scuttlebutt's only child; a seasoned seventeen as the millennium approaches.
Smooth as shadowed silk, velvet felt; Lattice's voice easily draws interviews.

====================
Copyright 1988 & 2002
The Eleven of Diamonds, Unlimited

()(