()

Quarter Sawn Oak Dresser
[Sort of like a Mirrorless Vanity/Silver Ware/Linen]

160 GOLDEN OAK POL DRESS 68

[]

??? From the 20's ???
Experts are invited to advise;
we will put it in our About Me.

[]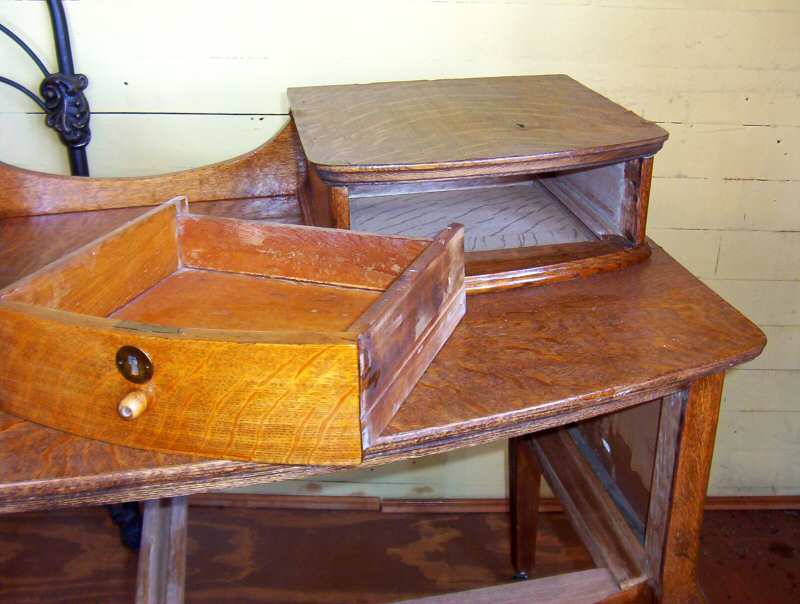 [
The dresser has:
Width: 42 Inches
Depth: 22 Inches
Height: 30 Inches

]
[]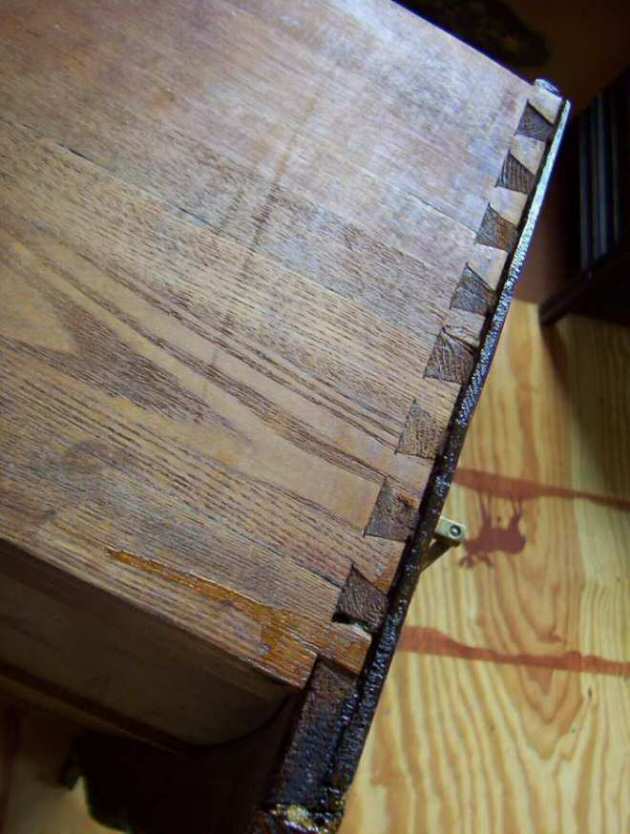 Quarter Sawn Oak
Hand Made Dovetails
...so confirms the master woodworker John,
who works next door at
Woodworks Unlimited, Inc.
He thought it might be, perhaps, a one of a kind
as we could not determine what it was supposed to be:
a mirrorless vanity, linen & silverware;
then we turned it around and saw the
manufacturers markings.
It seems the superfluous casters were added at a later time.

()()
Condition:
The left desk drawer has two newer strips; the drawers move fluidly.
The left bottom of the large drawer also has a new guide insert.
The dresser has aged gracefully; has quite a presence.

Conditional Update: A question from a viewer caused us to include
dimensions which our listing forgot to include.
After reviewing the photos in the listing it seems we didn't get
an exact closeup of the only other possible flaw--the far corner
of the top left hand drawer.
The new picture is the second photo below.
I think this 'flaw' only add's to the dresser's appeal;
others may not.
The price is being reduced $30 for any inconvenience

Just Busninessman
--ethics & conditioning agent; A.O.R.


()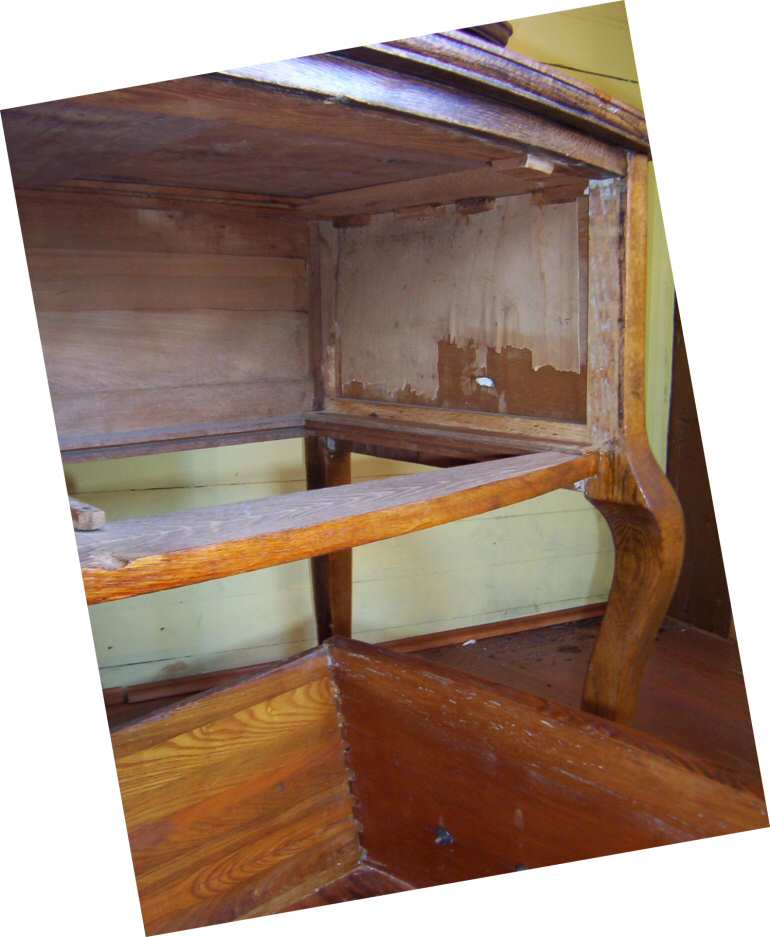 ()
Antiques Of Republic:
'Let the Buyer Beware?'
'Let the Seller Be Fair.'

()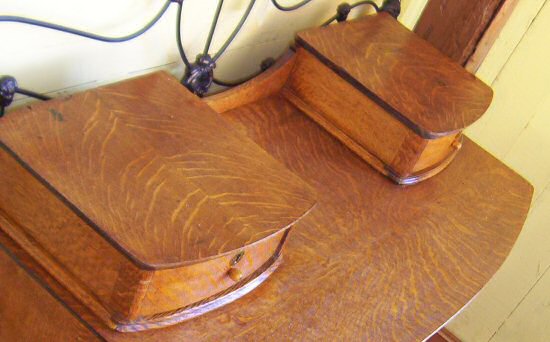 ()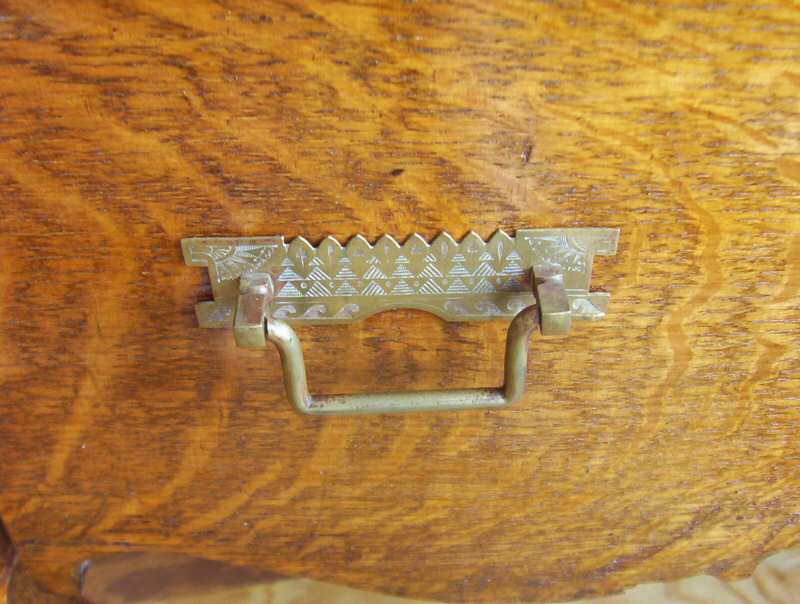 []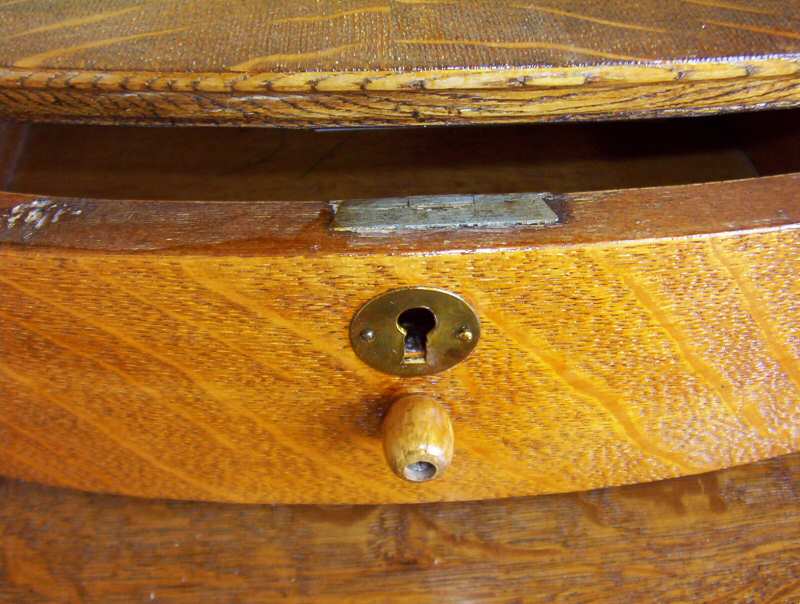 ()
Shipping: The winning bidder may choose their own
shipping company.
Fred's Ship & Pack of Marquette is affiliated with
Priority Mail & does a fine job.
()